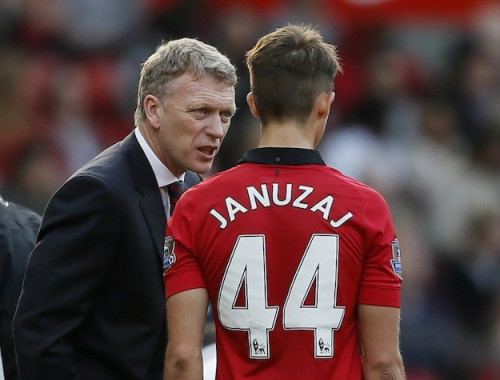 Manchester United youngster Adnan Januzaj turned down interest from Paris Saint Germain despite the club offering him a larger pay packet as he continues to snub interest from the French outfit.
Januzaj has attracted interest from a number of clubs including Juventus during his breakthrough season for United where he has taken centre stage at Old Trafford but the 18 year old chose to sign a new long deal with David Moyes' side.
The Guardian claim that PSG had been hoping that a disappointing first half of the season for United might tempt Januzaj into rethinking his situation this month but despite an offer on the table which included top wages the interest has once again been swiftly rejected.
Januzaj's commitment to United is one of the few positives to come out of the club this season as Moyes settles in and attempts to recreate the success of Sir Alex Ferguson, who enjoyed 27 success-laden years in charge before retiring last summer.
And while PSG had hoped that he might be interested in a move to a side who are favourites to retain the Ligue 1 title while United are fighting for Champions League qualification it would appear they have once again been passed up by both the player and club.
The challenge for United now will be closing the six point gap between themselves and fourth-placed Liverpool to deter the French club from returning with another offer for the young Belgian in the summer.
Moyes will be aware of the great challenge ahead with Tottenham and Everton also above them in the table but should Januzaj continue to commit to Old Trafford t it will serve as a big boost for a manager trying to prove himself at one of England's biggest clubs.