Adobe has announced that it is no longer developing Flash for mobile devices, and is instead focusing on creating Flash-based applications instead.
The news will be warmly received by Apple, which has never supported Flash on its iOS devices, despite getting heavily criticised as the original iPhone did not initially have access to the App Store.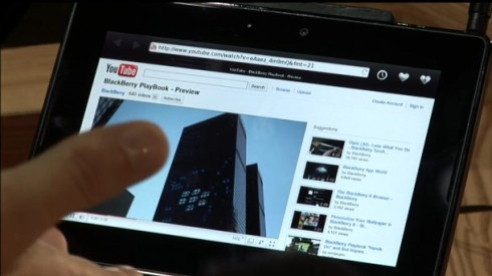 As reported by ZDNet, Adobe said: "Our future work with Flash on mobile devices will be focused on enabling Flash developers to package native apps with Adobe AIR for all major app stores. We will no longer adapt Flash Player for mobile devices to new browser, OS version or device configurations."
This news may be the final nail in the coffin for BlackBerry's PlayBook tablet, which has failed to sell despite an advertisement strategy based around its ability to play Flash -- unlike the iPad 2.
The silver lining to this bad news for BlackBerry and Android devices is that Adobe will continue to fix bugs in current builds of Flash, but no new versions will be developed.
Adobe continued: "Some of our source code licensees may opt to continue working on and released their own implementations. We will continue to support the currant Android and PlayBook configurations with critical bug fixes and security updates."
The late Steve Jobs made his thoughts on Flash clear in an open letter last year: "Perhaps Adobe should focus more on creating great HTML5 tools for the future, and less on criticizing Apple for leaving the past behind."
Adobe has now confirmed that it will be increasing its investment in HTML5, and focus on developing applications for mobile devices and "expressive content on the desktop (in and out of the browser)".