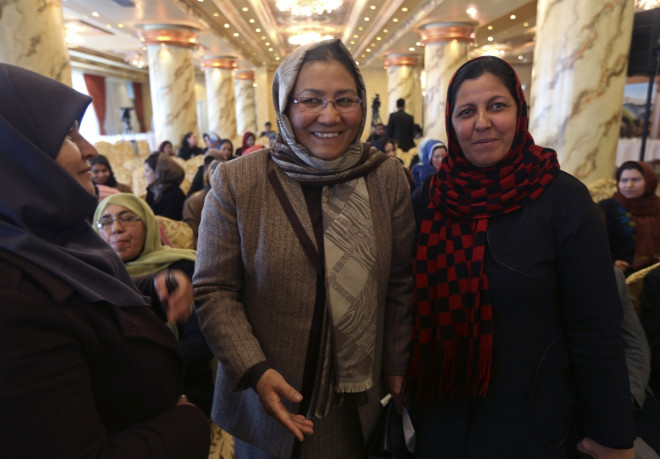 Female candidates in the Afghanistan elections face physical violence and threats as part of the electoral process.
Many women are restricted from campaigning in front of men, threatened for holding leadership positions, and abused for having their pictures on campaign posters, according to a study by the United States Institute of Peace.
Habiba Sarabi is the most prominent woman running in the Afghan election, which will choose a successor to President Hamid Karzai. Sarabi once served as Afghanistan's first female governor, and she is now seeking to become Afghanistan's first female vice-president.
Women "can affect the transition, the political transition," she said in an interview after addressing a rally in support or herself and her running mate, presidential candidate Zalmai Rassoul.
Among Sarabi's aspirations is the preservation of hard-won rights for women after most foreign troops leave at the end of the year.
"I'm persuading women to vote for me so they can recognise they are part of the political power," Sarabi told Reuters.
If Sarabi wins, one of her priorities will be getting more girls into school. She also said she wants women to make up at least 20% of the cabinet, the Wall Street Journal reports.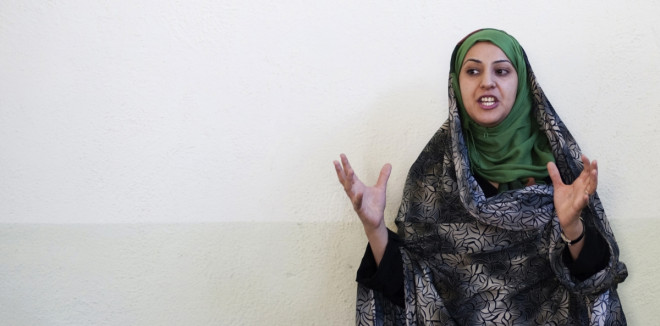 In areas of the country still controlled by the Taliban, women have been threatened with violence if they vote.
Another up and coming female politician is Naheed Farid, a lawmaker from the western province of Herat. She has predicted rampant fraud in the elections this year.
"I am so optimistic that we will have more women to vote in this election, but who they vote for and what happens to their vote will be a problem," she told the Associated Press. "There's lack of awareness that women can decide on their own, and families, especially the fathers, have an influence, and this is something we can't change now, not this time."
Farid is the youngest MP in parliament and represents Herat province.
The MP is positive about the future of her country: "Young people represent the new identity for Afghanistan. They can show that we are not only the country of violence and blood, but a country of peace. They have big dreams for this country. I am calling on the youth of Afghanistan to be more engaged in politics, to debate and campaign so that they too can help make the change."