Thousands of Afghan citizens thronged to cast their votes early on Saturday in Afghanistan's presidential election, which could lead to the country's first democratic transfer of power.
What was more inspiring was the sight of hundreds of Afghan women waiting in line to cast their ballots at polling stations, despite being under the shadow of Taliban extremism. This is the first time Afghan women have had the right to vote since the fall of the Taliban regime in 2001.
The election is a landmark in Afghan history as three female candidates are contesting the post of vice-president, while 300 others hope to win provincial council seats.
Meanwhile, the Taliban rebels have branded the ongoing presidential election as a US-backed farce, and have launched a series of attacks that have killed dozens of people.
Nearly 400,000 Afghan troops have been deployed to thwart any possible attempt to disrupt the polls. The capital, Kabul, has been cut off from the rest of the country until the polling process ends.
Incumbent president Hamid Karzai is barred from contesting the elections as he has already completed two terms, but he is widely expected to wield influence through proxies.
Eight candidates are vying to win the presidential post. Former ministers Abdullah Abdullah, Zalmay Rassoul and Ashraf Ghani are considered frontrunners. They have promised to protect women's rights in the terrorism-ridden country.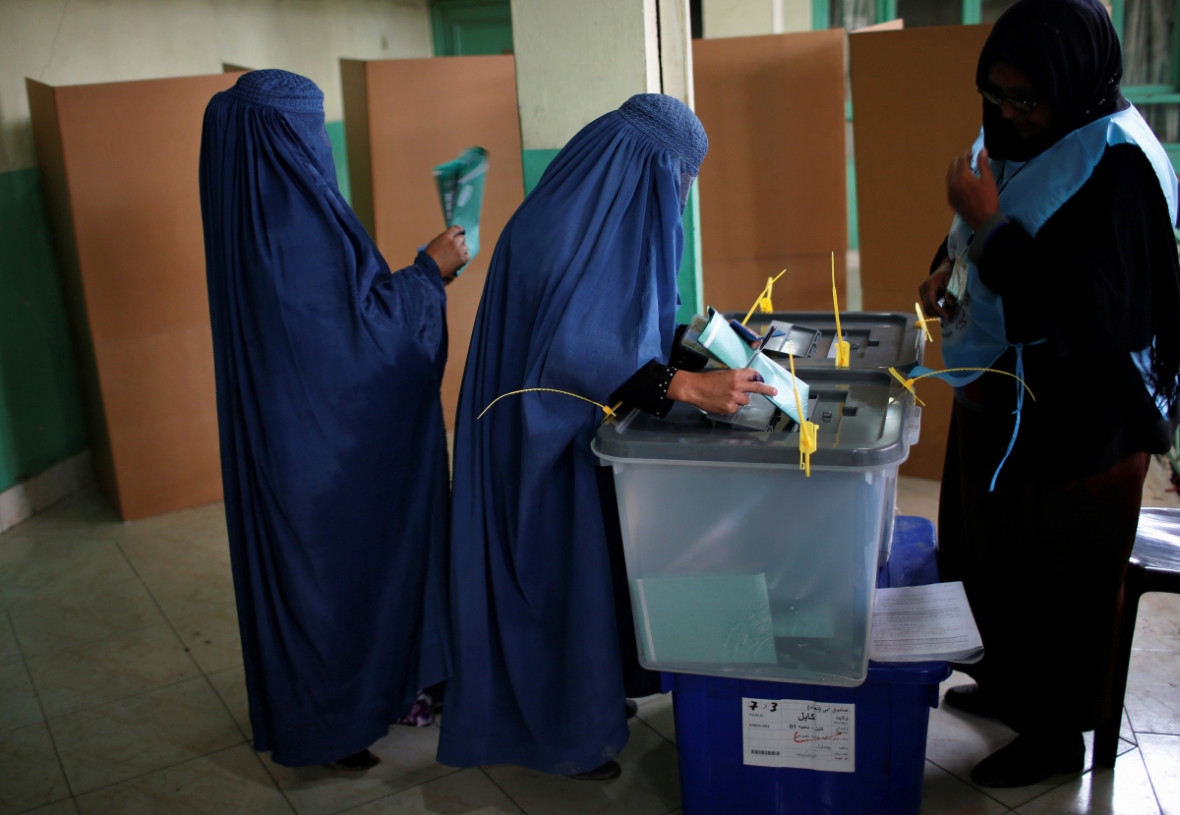 Afghan women vote at a polling station in Kabul, April 5, 2014.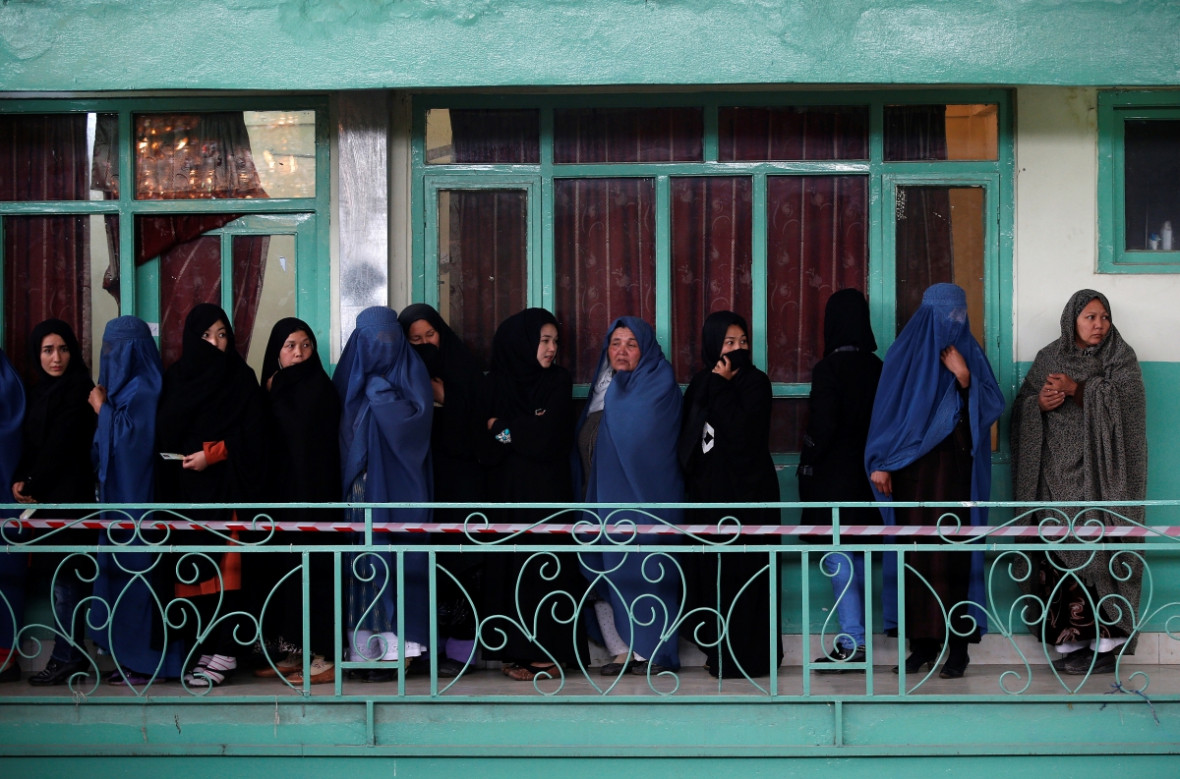 Afghan women wait in line to cast their ballots at a polling station.