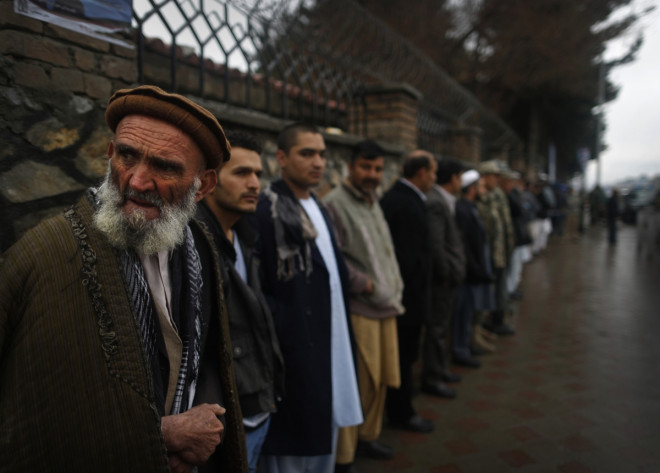 Historic elections are under way in Afghanistan that could lead to the first democratic transfer of power in the strife-torn country.
Hundreds of Afghans are braving the Taliban threat and have been queueing since early morning to cast their vote.
Afghan officials are using mules and other modes of transport to ferry polling materials to remote areas of the country.
Incumbent President Hamid Karzai is barred from contesting the elections as he has already completed two terms, but is widely expected to wield influence through proxies.
In all, eight candidates are contesting the presidential post and former ministers Abdullah Abdullah, Zalmay Rassoul and Ashraf Ghani are considered frontrunners.
At least 12 million Afghans are eligible to vote in the landmark elections. The results are not expected for several months because of the complex nature of the election process, which involves a run-off on 28 May if no candidate secures more than 50% of the vote, according to Reuters.
More than 7,000 polling stations have been set up, and nearly 400 have been identified as vulnerable to militant attacks, officials said.
A heavy security blanket has been thrown over most of the country and nearly 400,000 security personnel have been deployed.
In the run-up to the voting, the Taliban, which is determined to uproot the democratically elected government, has carried out several attacks.
On the eve of polling day, a German photojournalist was gunned down, while a Canadian reporter was wounded. Both were working for the Associated Press news agency.
The new leader will face the huge challenge of maintaining security and stability in the landlocked south Asian nation after Nato forces' scheduled withdrawal by the end of 2014.
Karzai's successor will also have to deal with the country's increasingly tense relations with the western world.