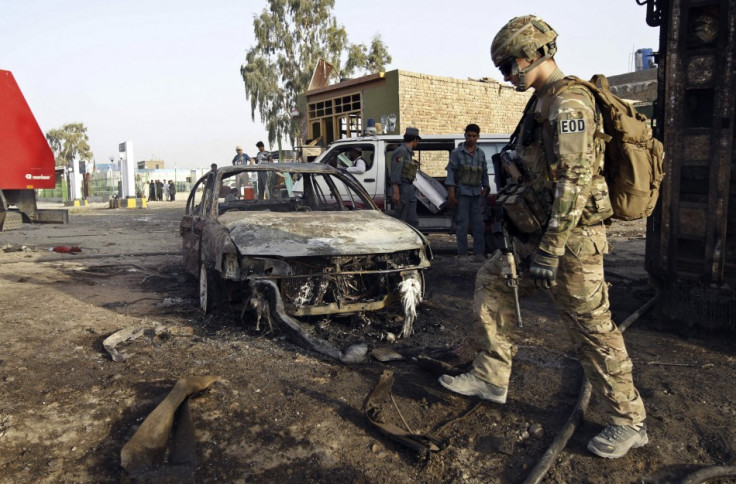 Explosions and gunfire rip off the US base in the Afghan city of Jalalabad which was allegedly carried out Taliban militants.
One Afghan official and all the seven assailants were killed in the attack following a gun battle between the US soldiers and the attackers which went on for about two hours.
Reports suggest there were multiple explosions. "We can confirm there have been multiple explosions in the vicinity of the Jalalabad airfield. Currently, ISAF officials are on the scene gathering facts, and as more information becomes available, we will release it as appropriate. None of the attackers succeeded in breaching the perimeter," read a statement from the US-led coalition.
The eastern Afghan city of Jalalabad houses the joint US-Afghan air base.
The Taliban claimed responsibility for the attack. A Taliban spokesman said the assault was carried out at around 06:00 (01:30 GMT) on Sunday and some fighting was taking place at the airfield.
The Afghan government is struggling to cope up with security measures as NATO is gradually pulling out troops from the country.