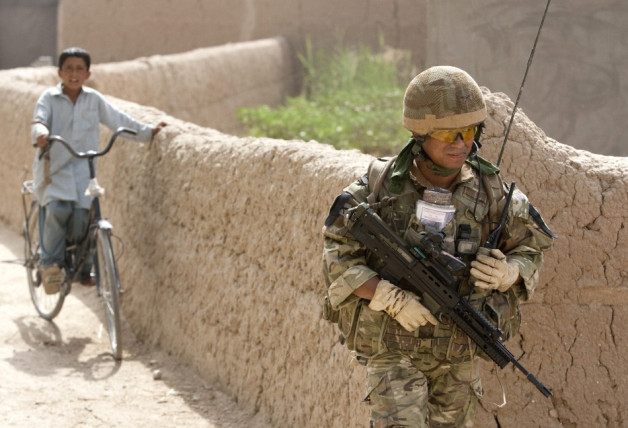 Two UK servicemen - a Royal Marine and a female soldier - have been killed in Afghanistan's Helmand province, the ministry of defence (MoD) has said.
The MoD announced the deaths of the Royal Marine, from the 40 Commando squad, and the soldier from 3 Medical Regiment with "great sadness."
The servicemen died from injuries they received during a regular patrol in the Nahr-e-Saraj district of Helmand.
"I am extremely sorry to announce the deaths of a Royal Marine from 40 Commando and a soldier from 3 Medical Regiment serving with Task Force Helmand. This is dreadful news for all of us serving in Afghanistan. Our sincere condolences go to their families, friends and colleagues at this time of grief," said the spokesperson for Task Force Helmand, Major Laurence Roche.
The families of the victims have been informed.
A Belfast Telegraph report suggests that the victim from 3 Medical Regiment was a 25-year-old female from Northern Ireland.
Unconfirmed reports suggest that the two could have been killed in a "green on blue" attack, in which Afghan troops turn rogue and kill their western counterparts, said the BBC's defence correspondent in Afghanistan, Caroline Wyatt.
"Initial reports, and current operational reports, indicate that this was an insurgent attack in which the British soldier and Royal Marine were killed, but we are aware that there are other interpretations of what happened and Isaf [International Security Assistance Force] officials are currently working to determine what exactly did happen," Isaf spokesperson in Kabul, Major Martin Creighton, told the BBC.
More details on the incident and the investigation are expected to emerge later.
With these two victims, the number of British servicemen killed in Afghanistan has increased to 435 since 2001.