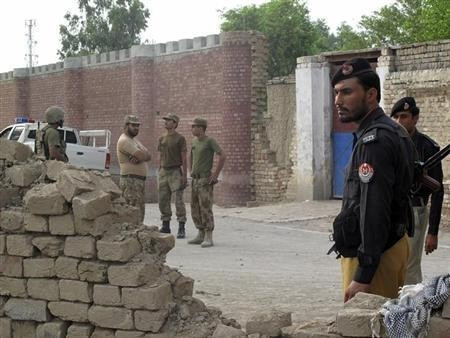 Pakistan has released former Afghan Taliban leader Mullah Abdul Ghani Baradar as part of its push for peace with war-torn Afghanistan.
In a single-sentence press release, the foreign ministry in Islamabad said that Baradar, who was apprehended in 2010, is being released in order to "further facilitate the Afghan reconciliation process".
Baradar's release came hours after Pakistan army chief General Ashfaq Parvez Kayani and intelligence head General Zaheerul Islam met Prime Minister Nawaz Sharif.
Sharif is heading to the US for the UN General Assembly in New York.
Hailing the announcement, President Hamid Karzai's spokesman Aimal Faizi said: "We welcome this step."
Baradar is not heading back to Afghanistan, however. Unconfirmed reports suggest he will be moved to Saudi Arabia or Turkey.
"Mullah Abdul Ghani Baradar will be freed into Pakistan and he will remain in the country until he decides himself to move anywhere he deems necessary to initiate the peace process," Sartaj Aziz, prime minister Sharif's aide on foreign affairs and national security, told the Dawn newspaper.
Afghanistan and the US have been working for some time to secure the release of Baradar, who is the Afghan Taliban's second-in-command and a close aide of the outfit's chief, Mullah Muhammad Omar.
In the wake of the US-led troop withdrawal from Afghanistan, Washington believes Baradar could help bring Taliban figures to the negotiating table.
The Taliban, which ruled Afghanistan before the US invasion, had been demanding that Pakistan release all its leaders as a precondition of any talks with the US.
However, senior Taliban insurgents appear less than enthusiastic about the latest development.
"He will be kept as a simple guy in the network, who can convey messages from time to time but who will not be able to reintegrate the Shura and regain power," a mid-level Taliban figure was quoted as saying.