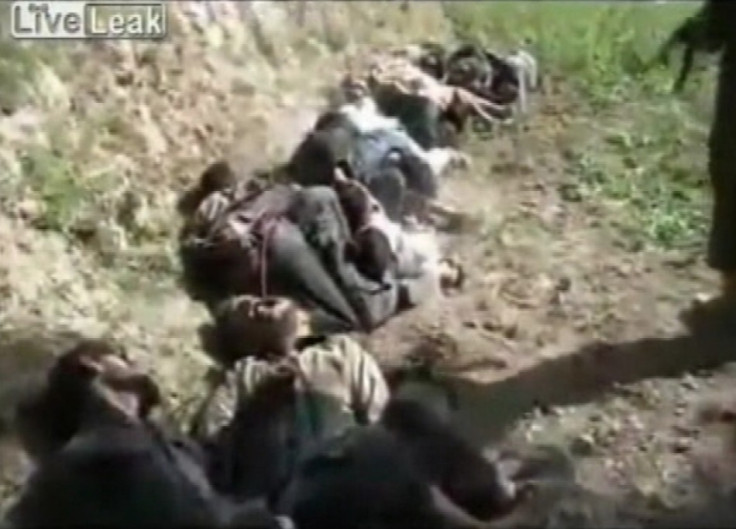 Suicide bombers armed with guns attacked at least two government buildings in the capital of Afghanistan's volatile southern Uruzgan province Thursday, killing 18 people and wounding 35, according to officials.
Information that have emerged since the terrorist attack suggest that six suicide bombers stormed the provincial governor's compound and the police chief's compound in Tirin Kot, capital of Uruzgan located north of Kandahar, Interior Ministry spokesman, Sediq Sediqi, said.
After the bomber detonated their explosives, they became embroiled in a gun battle with the police, he told Reuters.
"Up to now 18 people have been killed and 35 have been wounded, including military personnel and civilians. Unfortunately, one journalist is among the dead," said Khan Agha Nehakhil, head of Uruzgan's health department
The Taliban claimed responsibility for the attack and spokesman Qari Yousuf Ahmadi said six militants were involved. Uruzgan, the birthplace of Taliban leader Mullah Omar is a largely rural and mountainous province.
In the recent week, the Taliban have intensified their fight against the government,targeting the closes allies of the president making it clear, they will not stop until Karzai's demise.
On Wednesday a suicide bomber killed the mayor of Kandahar city, the latest in a string of assassinations of high-profile government figures and allies of Afghan President Hamid Karzai.
On July 17, gunmen killed Jan Mohammad Khan a former governor of Uruzgan and close adviser of Karzai in his home in Kabul, the country's capital, killing another official in the process.
That attack came only days after the killing of Ahmad Wali Karzai,the President half-brother and his closest ally in southern Afghanistan.
With government officials now being exclusively targeted, the Taliban want to weaken the Karzai regime and hope to deter Afghans from entering or siding with the government. They are sending a clear message to Karzai but also to the U.S. and NATO that despite ten years of foreign presence on their territory, they still are a force to be reckoned with and want to take back the control of the country.
Also, with Karzai's brother now not ruling the south, more instability could hit the region, making it easier for the Taliban to regain control or reassert their influence over the area.