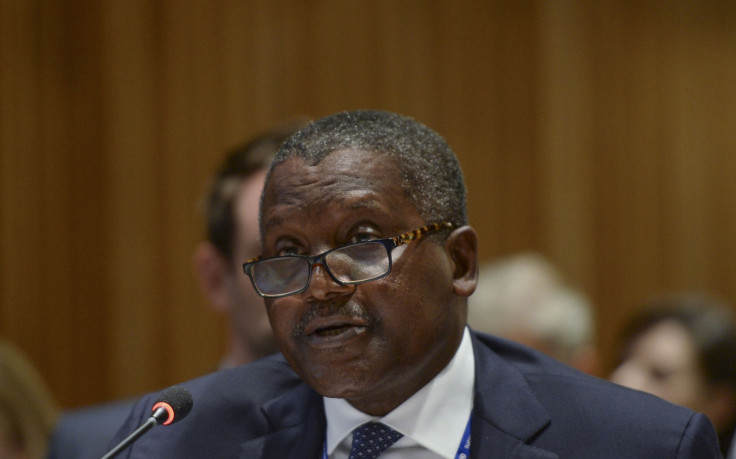 Africa's richest man Aliko Dangote has reiterated his intention to buy Arsenal, but insists any takeover will take "three to four years". The 59-year-old, who has a net worth of $16.7bn (£12.86bn) has previously stated his plans to purchase the Premier League club, but will wait for gas and oil investments to develop before focusing his efforts on North London.
The Emirates Stadium club are valued at £1.35bn according to Forbes, the fifth largest in world football behind Real Madrid, Barcelona, Manchester United and Bayern Munich. Dangote, who has previously criticised the club's dealings in the transfer market, is confident he has the funds in place to buy out current majority shareholder Stan Kroenke.
Kroenke, who also owns NFL team the Los Angeles Rams, has a 67.05% share of Arsenal and has been the majority shareholder at the club since 2011. Uzbek-born Russia billionaire Alisher Usmanov owns 30.04%, while the remaining shares are owned by members of the Arsenal Supporters Trust (AST).
The American Kroenke has come under constant pressure from Arsenal supporters amid a lean period in the club's history, which has come amid increasingly improved financial results off the pitch. Dangote has pledged to change that mentality, but warns it may be several years until his takeover comes to fruition.
"Maybe three to four years," he told Bloomberg. "The issue is that we have more challenging headwinds. I need to get those out the way first and start having tailwinds. Then I'll focus on this. It's not about buying Arsenal and just continuing with business as usual.
"It's about buying Arsenal and turning it around. I've run a very successful business and I think I can also run a very successful team. Right now, with what we're facing, over $20bn of projects, I cannot do both."
News of Dangote's continued desire to own Arsenal comes on the eve of the 20th anniversary of Arsene Wenger's appointment as manager at the club. The Frenchman began his tenure at the club on 1 October, but tributes have been pouring in for the 66-year-old, who has won 15 major honours during his spell in charge.