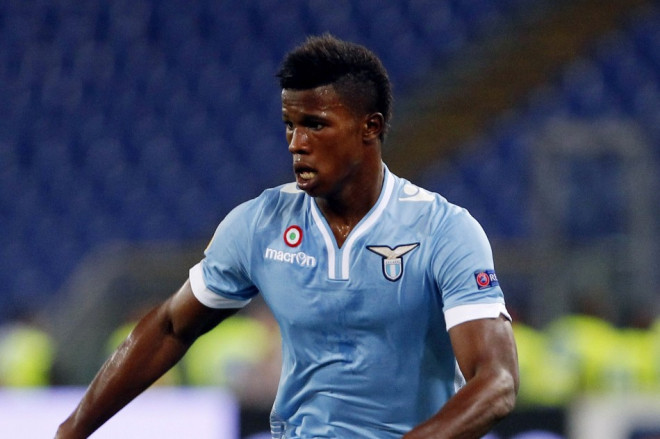 Manchester United and Liverpool have been handed a major boost in their pursuit of signing Keita Balde Diao after his agent revealed the forward is keen on making a move to the Premier League in the future.
Tutto Mercato Web reports David Moyes' side and the Merseyside club are believed to be interested in signing the Spanish-born Senegalese forward in the summer. The same report claims Arsenal are also interested in the signing him after the end of the season.
The Lazio youngster joined the Italian club from Barcelona for a reported transfer fee of £250,000 in 2011. Diao came up through the ranks of the La Liga outfit's youth system, before making a switch away from the Catalan club.
Diao's agent Ulisse Savini claims interested clubs need to match Lazio's £12.5m asking price for his client's services.
"I think Keita would be fine with a future in English football. I think that it is much better there than in Germany, for example," the Mirror quoted Savini as saying.
"If he was to leave Lazio, we will never find a club in Italy that will buy him, assuming the important figures that [Lazio president] Claudio Lotito would ask for."
"How much is he worth? If a say a price Lotito will contradict me. But at present, according to my judgment, he cannot be worth less than €15million," he added.
Meanwhile, the forward's representative admitted Diao's gathering interest from foreign club. The player's current deal at Lazio runs down in 2017 and Savini claims the Spanish-born Senegalese footballer cannot continue with the existing contract.
"We have a contract until 2017. It is obvious in the football business around the world that it is normal to receive attention from some foreign teams every weekend. I honestly do not know what will happen in a year, but it is clear that the boy cannot continue to have this contract," Diao's agent said.
"But I have also learned not to be in a hurry. Previous experiences with Lazio have taught me you must be patient. There will be availability and a desire from both parties to sit at the table. It is just a matter of timing and I do not think that will be a problem," Savini concluded.
Diao has made 16 league appearances for Lazio, scoring four goals and managing one assist this season.