A solo show by Chinese artist and dissident Ai Weiwei is opening at the Royal Academy, London on 19 September. It will be the chance to see up close and personal the works of one of the most talked about and controversial creative minds. One of the heaviest works of art ever shown will feature at Ai Weiwei's retrospective, entitled Straight. It comprises about 90 tonnes of steel reinforcing bars, which were mangled and twisted in the Sichuan earthquake of 2008.
Ai Weiwei is seen by many as China's most famous living artist not only for his artwork, but also for his clashes with the Communist party. ArtReviewmagazine once hailed him the most "powerful artist in the world" and the authorities in China seem at a loss as to how to silence him.
He was placed under house arrest in 2011, investigated for "spreading pornography" for his pictures One Tiger Eight Breasts which showed the artist surrounded by four naked women. Ai told AFP news agency: "This is an investigation, now, they are doing on me, on pornography."
"Netizens came to take photos with me, so we said why don't we take nudity photos, then everybody agreed so we did it and they were put on the internet, and that's it, we forget about it," Ai said.
"If they see nudity as pornography, then China is still in the Qing dynasty," he told Associated Press.
The 58-year-old artist was held for 81 days in a secret location, questioned about subversion and then accused of tax evasion and given a fine of 15m yuan (£1.5m, $2.4m). Several of his assistants have been detained for lengthy periods and interrogated about Ai's political beliefs, business and personal life.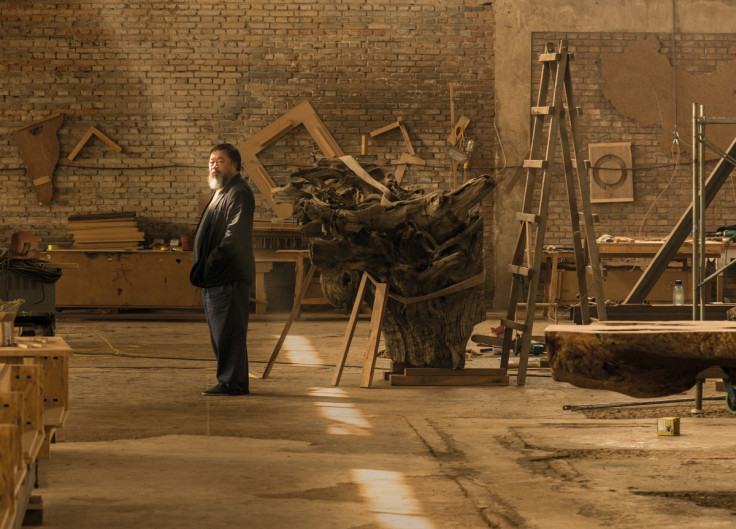 The Chinese authorities have charged him with tax evasion, but most commentators are convinced their real problem with him is his outspoken defence of human rights and criticism of China's treatment of dissidents. One of his most outspoken instances of activism was the "Citizens Investigation" which he led in 2009, publishing the names of more than 5,000 students who died due to poor school construction in the 2008 Sichuan earthquake.
The artist first became known in Britain after his sunflower seeds installation at Tate Modern's Turbine Hall in 2010. It's made up of 100 million porcelain seeds each individually painted and sculpted by specialists working in the Chinese city of Jingdezhen. Juliet Bingham, curator at Tate Modern, said: "The work continues to pose challenging questions: What does it mean to be an individual in today's society? Are we insignificant or powerless unless we act together? What do our increasing desires, materialism and number mean for society, the environment and the future?"
However, walking through the seeds caused a haze of fine ceramic dust, leading to health and safety fears. The artwork was fenced off, with the public looking on from a safe distance. Tate Modern staff were those who suffered from "prolonged exposure to such dust. That is why many of them quite rightly refused to work on the exhibition, supported by their PCS union reps, and ensured that management took their views seriously".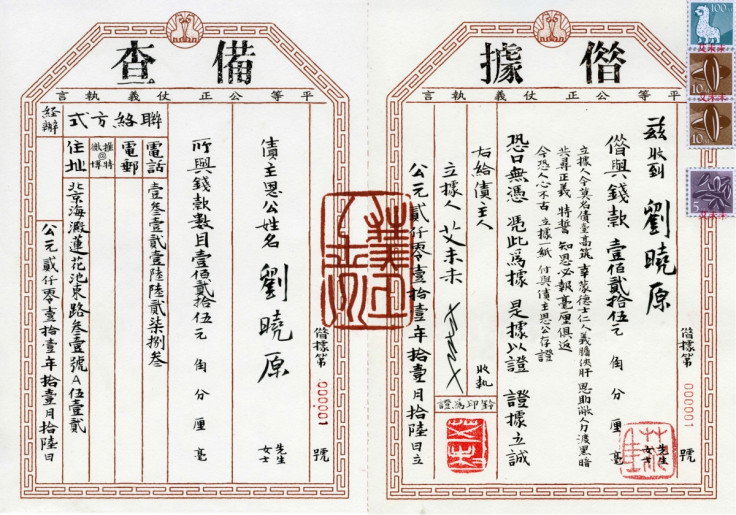 A new work for the Academy's exhibition, called Cao, is a lawn of grass rendered in marble. "Caochangdi means grass field," Ai says in the Royal Academy magazine. "During the Qing Dynasty [1644-1912], this grass field was used to feed the emperors' horses. In Chinese poetry and literature, cao, or grass, is a frequently used reference to the common people, the masses. Grass is a force of nature, wild and everlasting. I thought it would be interesting, and a bit ironic, to create a monument of this common thing."
In 1755, the Qianlong emperor commissioned a boat to be made from marble, an imitation of which sits on the lake in the city's Summer Palace. Ai sources marble today from the Fangshan imperial quarries, the material hand-carved not only into grass but objects such as sofas and surveillance cameras.
His lawyers say the investigation against the artist are politically motivated to silence Ai, who has used his high profile to speak out on police brutality, official corruption and human rights violations. The artist has never been charged or convicted of a crime in China. The Chinese government has withheld Ai's passport following his prison detention. However, in July the artist had his passport returned.
Charles Saumarez Smith the RA's secretary and chief executive said: "The Royal Academy of Arts very much welcomes that the Home Office has now decided to grant Ai Weiwei the normal six-month business visa he originally applied for. We look forward to welcoming him at the Royal Academy for the opening of his major exhibition in September."
En route to London, Ai Weiwei made his first public appearance in Berlin since his detainment in 2011. Speaking through an interpreter, the artist said: "When you live in a centralised regime, people feel powerless. They don't feel they have the possibility to change things; that is the intention of the regime."
Of his own incarceration he said: "I never felt my freedom was completely taken away from me. He who does not play along is presented as enemy of the state."