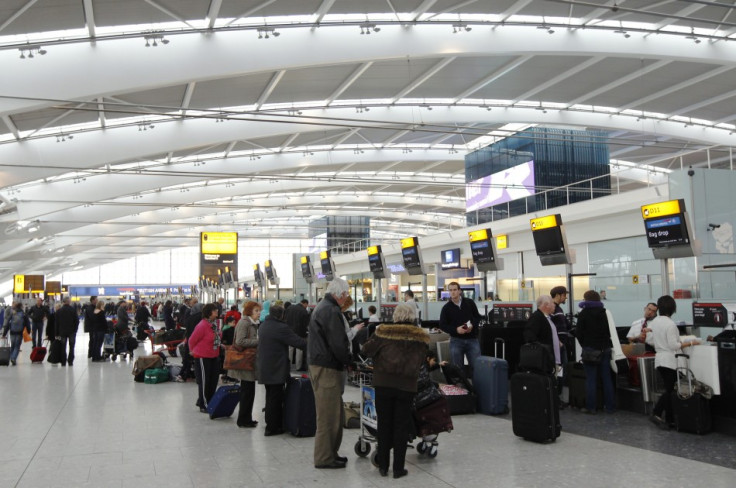 MPs have received over 10,000 emails from constituencies in two weeks demanding a cut on the UK's Air Passenger Duty (APD) and more people are joining the call, revealed the campaign group, A Fair Tax on Flying.
According to the campaign group, APD rose to nearly eight percent in April and the UK is the highest tax collector from air passengers among the European countries.
"A family of four travelling from the UK to Australia pays £340 in flight tax, compared to just £15 if they left from France, or £11 from Ireland. Even on flights within Europe, UK passengers pay twelve times as much in aviation tax as their French counterparts," said the group on its Facebook page.
The trend would harm the UK economy as it deters people from flying, said the critics of the tax.
APD could cost the economy a whopping £10bn in lost growth and up to 250,000 fewer jobs over the next 20 years, according to statistics from the British Chambers of Commerce.
Voters could send emails, a template already created, to their respective MPs by entering the post code in the campaign group's website. The group is aiming to send 100,000 messages over the summer.
"APD is now one of the most despised stealth taxes in the UK and we hope that many, many more people let their MP know what they think," the Press Association quoted Darren Caplan, chief executive of the Airport Operators Association as saying.
A Fair Tax on Flying demands that the MPs across party affiliations support a parliamentary motion that expresses concern over the economic impact of the APD on ordinary families.
"The UK already has the highest air passenger taxes anywhere in the world and this is harming our competitiveness as a nation as well as adding unreasonably to the cost of living for millions of people," the PA quoted Graham Brady, MP , a supporter of the parliamentary motion, as saying.
APD was introduced in 1994 with £5 and £10 respectively for short-haul and long-haul flights. It has been periodically increased by successive governments.