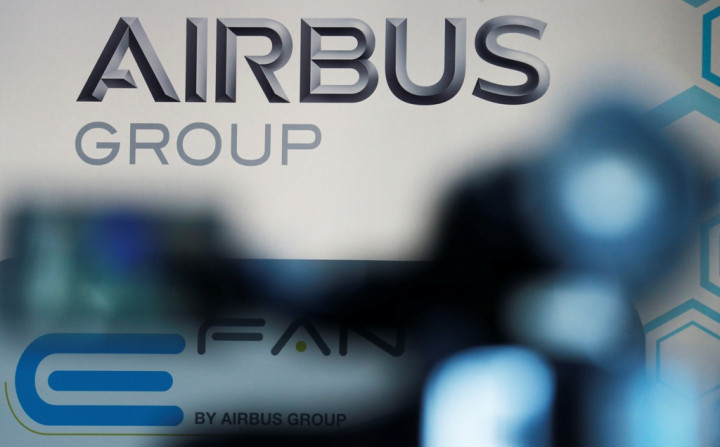 Airbus's stock extended losses on 16 October, a day after the plane maker was handed its largest ever potential jet order, on fears that a likely global economic slowdown will impact aircraft demand the world over.
Shares in Airbus were trading 4% lower to €41.95 at 1320 CEST in Paris, following 15 October's 4.6% drop, their biggest single-day drop in over two years.
The stock has lost some 25% so far this year.
Nick Cunningham, managing partner at London-based Agency Partners, told Reuters: "Markets are reflecting growth concerns more than anything else and civil aerospace stocks are geared to GDP.
"...This is a bright spot in a weaker order intake but doesn't change the trend. The market may be saying 'yes, but this is probably the last one'."
Mega Order
Indian budget carrier IndiGo on 15 October ordered 250 single-aisle A320neo jets from Airbus, the company said, possibly marking the largest aircraft order for the European firm.
The deal will be worth $25.7bn (£16bn, €20bn) at list prices, but airlines usually get a discount and the memorandum of understanding (MoU) between the parties must still be confirmed as firm orders.
If confirmed in the coming months, the order could close a global deficit in orders versus its American rival Boeing for the first nine months of 2014.
IndiGo wants to expand in a market where passenger numbers are expected to jump by over 75% in the next six years, to exceed 200 million as more Indians take to the skies for the first time.
Global Growth
The outlook for the global economy has become gloomier in recent months, and global economic growth could stall once again, the World Bank's chief economist Kaushik Basu told Xinhua earlier in the month.
The International Monetary Fund (IMF) earlier lowered its global economic growth forecasts for 2014 and 2015, saying global economic recovery was weak and uneven.
The world economy may never return to the pace of expansion seen before the financial crisis, the agency said on 7 October.
IndiGo, which began operations in 2006, is India's largest airline by market share and had a 32.6% share in August.
Airbus and IndiGo share deep ties. The airline helped launch the fuel-saving A320neo jet with a $16bn order for 180 jets in early 2011.