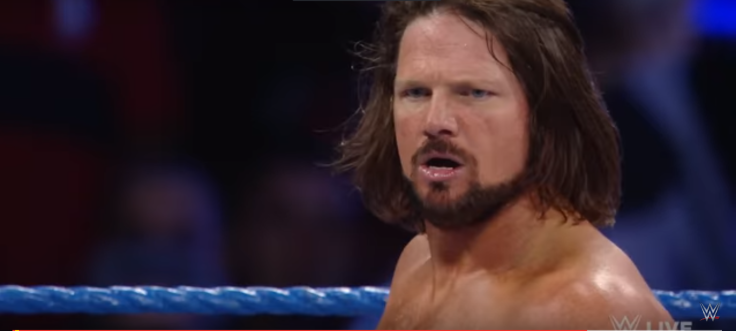 WWE World champion AJ Styles has said that he is open to a fight with The Undertaker if the WWE universe wants to witness the two superstars in action. The development comes after the Deadman returned on the 900th episode of SmackDown Live following a successful hip surgery.
When the Phenomenal One was asked if The Undertaker vs AJ Styles was a dream match for him, he said: "Is it? Is it a dream match?" (Via Comicbook)
"Is that what you're asking? Because it may be a dream match for The Undertaker. You know, more importantly, is it a dream match for the WWE Universe? If they want Undertaker, AJ Styles...I say we give it to them," he added.
Rumours about a possible fight between the two first surfaced earlier this year. Moreover, the rumours about the fight spiralled after the 51-year-old actor made his return and reports suggested that two wrestlers could face off at the Royal Rumble or at WrestleMania 33 and more so for the WWE World Championship.
Previously, there were rumours that Styles and Shawn Michaels could square off at the Royal Rumble in January. But this speculation has fizzled out as it seems for the time being The Heartbreak Kid is content on staying retired.
Meanwhile, Kurt Angle has praised AJ Styles and said he is "the greatest wrestler in the world today". The former WWE heavyweight champion also compared him to Michaels and added that Styles might even be better than Mr WrestleMaina.
"AJ consistently has 4-star matches at the very least. 5-star most of the time. But it's the fact that you can get in the ring with him and not break a sweat. What makes him the greatest wrestler in the world today is the fact that he can do all the stuff that he does, and all I have to do is catch him...He has the athletic ability that I've never been in the ring with," Angle said.
"I would compare him to Shawn Michaels, but AJ might have been even more athletic than Shawn. So AJ is a special wrestler. One of a kind. And anybody that wrestles him will tell you that," he added.