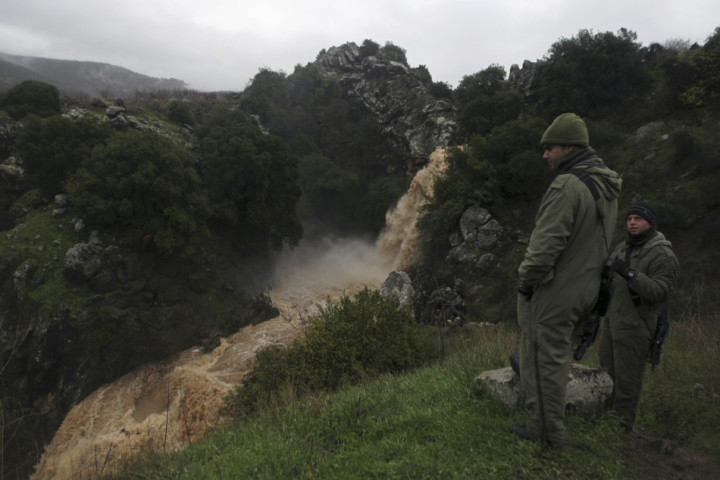 A twin car bomb explosion near Syria's border with Israel in the Golan Heights has killed eight people.
The London-based Syrian Observatory for Human Rights said that the bombs were planted by the anti-Assad Islamist al-Nusra front, recently labelled by the US a terrorist group.
"We think the blast might have killed a colonel who has been leading the fight against rebels in the area," the observatory said.
The target was in the town of Saasa, 23km from the frontier with the Israeli-annexed Golan Heights, according to Reuters.
Israel Radio cited a Syrian rebel group as saying that over 200 security troops had been killed in the attack.
Syrian rebels have been fighting Assad's army for months in the area adjacent to Golan's "area of separation" between Israel and Syria, along the disengagement line from the 1973 war.
Al-Nusra has become the most effective of the factions fighting the Assad regime and can count on 5,000 fighters. The group is led by veterans of the Iraqi insurgency.
The organisation is a Syrian offshoot of al-Qaida in Iraq (AQI), the outfit founded by the Abu Masab al-Zarqawi, who was killed in 2006 by a US missile strike.
Meanwhile, US ambassador to Syria Robert Ford has told CNN that Assad's mother, Anisa Makhouf, has fled the country for the United Arab Emirates.
"Members of the regime, little by little, are flaking off," Ford stated. He added that Assad's sister Bushra had already left Syria for Dubai.
"They know they are losing. When [UN and Arab League envoy] Lakhdar Brahimi met Bashar Assad the last time in December in his office, he told us that you could hear artillery outside the president's office. The fighting is getting that close to the inner circle itself," Ford told CNN.
However, France's foreign minister Laurent Fabius said that Paris does not see any signs that the Syrian president is about to back down.
"Things are not moving. The solution we had hoped for, and by that I mean the fall of Bashar and the arrival of the [opposition] coalition to power, has not happened," Fabius said.