Somalia: French Hostage Denis Allex to be 'Executed' by Al-Shabab over Mali Operation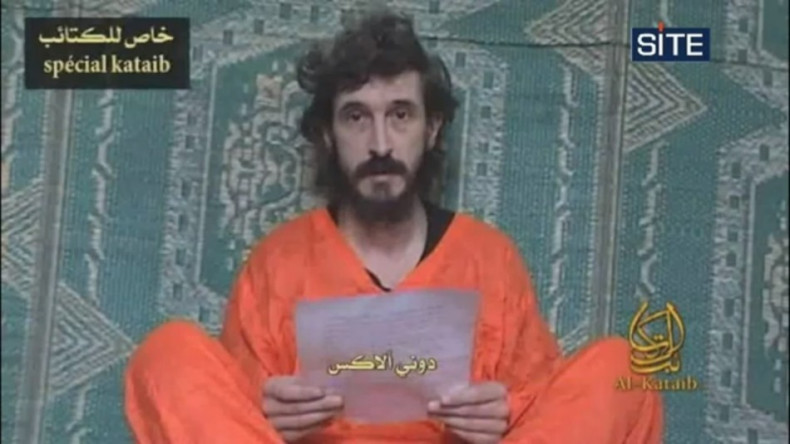 The Somalian Islamic militant group Al-Shabab has said it will execute French secret agent Denis Allex in retaliation for Paris's military intervention in Mali.
France said that Allex had already been killed by his abductors following a botched attempt to rescue him a few days ago, but the terrorist group has since claimed he is still alive.
"Harakat Al-Shabaab Al Mujahideen has reached a unanimous decision to execute the French intelligence officer, Dennis Allex," a statement by Al-Shabab read.
"France's increasing persecution of Muslims around the world, its oppressive anti-Islam policies at home, French military operations in the war against Islamic Shari'ah in Afghanistan and, most recently, in Mali, and its continued economic, political and military assistance towards the African invaders in Muslim lands," led to the decision to execute the intelligence agent, Al-Shabab said.
Allex, whose name is believed to be an alias, was working for the General Directorate for External Security (DGSE), the French equivalent of MI6, when he was kidnapped by al-Shabaab terrorists in July 2009.
After three and a half years of captivity, a DGSE commando carried a night raid against Al-Shabab positions in the Islamist stronghold of Bulo Mare to free him.
Two French soldiers and 17 terrorists lost their lives in the fight and Allex was "killed by his captors," French defence minister Jean-Yves Le Drian said.
However al-Shabab maintained Allex has actually been held in a different location far from the battle ground.
According to analysts, the DGSE operation to free Allex was a consequence of France's intervention against the military advance of Islamist groups linked to al-Qaida in Mali.
France's action in Mali is believed to have potentially endangered the lives of several hostages held in Africa by other al-Qaida-linked groups, such as al-Shabaab and al-Qaida in the Islamic Maghreb (AQMI).
AQMI is believed to be holding at least other six French hostages captive.
However, the French defence minister has denied any link between the treatment of Allex his country's actions in Mali.
"The life of all hostages was at stake yesterday, is at stake today and will continue to be so tomorrow," Le Drian said.