Alan Johnson's Ex-Police Bodyguard Sacked For Affair With His Wife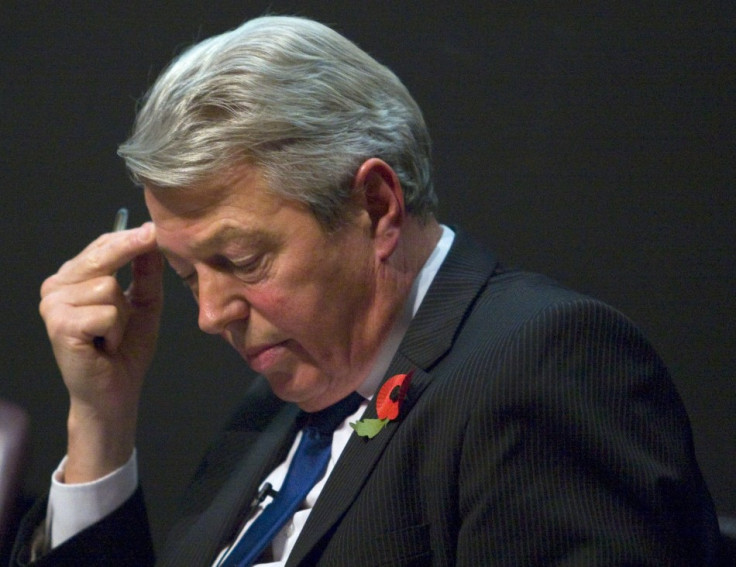 A police bodyguard who had an affair with the wife of the ex-cabinet minister he was protecting has been sacked.
PC Paul Rice, 45, was dismissed without notice by Metropolitan Police, following an inquiry into his conduct.
He was suspended in January 2011 after allegations emerged that he had an affair with former Home Secretary Alan Johnson's wife, Laura, while working as his police protection officer.
"The behaviour displayed by the officer was unacceptable and as such the board has rightly sanctioned him for the abuse of his position of trust," said Commander Peter Spindler, head of the Directorate of Professional Standards (DPS).
"He has damaged the reputation of the MPS [Metropolitan Police Service] and the specialist discipline in which he worked. By doing so he breached the high professional standards expected by the public and his colleagues."
Johnson, 61, resigned from his position as shadow chancellor in January, shortly after stories about the affair appeared in the press, citing "personal reasons" as behind his decision to stand down.
PC Rice reportedly worked for Home Secretary Theresa May from May 2010, as Alan Johnson left office when Labour lost power to the Conservative and Liberal Democrat coalition.
A former postal worker and trade unionist, Hull West MP Johnson has been married to his second wife Laura for nearly 20 years and they have a 10-year-old son.
There are around 230 officers in the police unit SO1, which provides protection to senior politicians - present and former - as well as visiting heads of state.
"This is really bad news. When you deploy a protection officer, the principal is placing enormous trust not just in the Metropolitan police service but in the individual as well," Former Met Police assistant commissioner Bob Quick told the Guardian back in January.
"There is an ethical dimension to their training, teaching them not to betray the trust of the principal.
"The protection officer is in a privileged position and is invited into the private life of the principal [jargon for person they are protecting].
"If a protection officer is compromised in any way, emotionally or professionally, the obligation is on the officer to seek removal."
© Copyright IBTimes 2023. All rights reserved.