Relatives of Syrian toddler Alan Kurdi, who drowned in the Mediterranean, have arrived in Canada where they are hoping to rebuild their lives. Mohammed Kurdi, his wife Ghousun and their three children were greeted at Vancouver Airport by family members who have sponsored their resettlement.
Mohammed Kurdi is the uncle of Alan, whose tiny body was photographed washed up on a Turkish beach earlier this year. His tragic death came after he fell off a rubber dinghy that his desperate family had been clinging to at sea in the hope it would take them to Europe.
The photograph of his lifeless body lying face down in the sand garnered worldwide attention and almost single-handedly changed the debate surrounding the arrival of hundreds of thousands of refugees in Europe this summer. As a result, European nations agreed to grant refugee status to tens of thousands of Syrian nationals.
The move was led by Germany who revealed it would welcome several hundred thousand refugees, accepting that such vast numbers would change the country's culture forever. The decision almost immediately swelled the number of Syrian and Afghan nationals arriving in eastern Europe where infrastructure in countries such as Greece, Hungary and Serbia was overwhelmed.
With Islamic State (Isis) vowing to infiltrate the crowds and travelling to the West to carry out attacks, the move was praised as charitable and criticised as short shorted in almost equal measure.
A leading proponent of moves to accept the refugees has been Canada's recently installed Prime Minister Justin Trudeau, who personally visited airports to greet many of the desperate arrivals.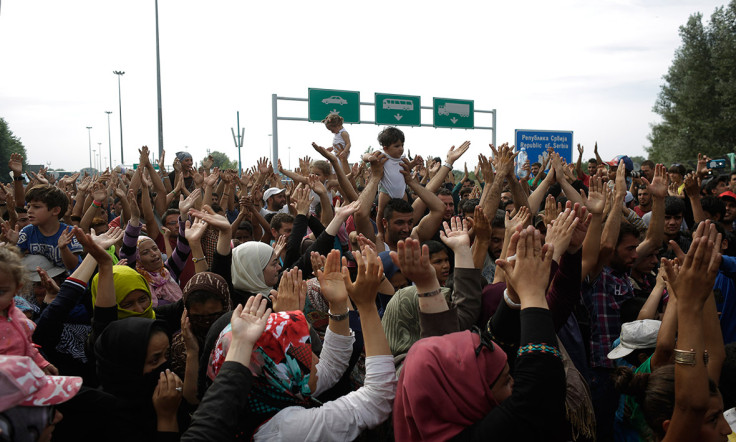 While Trudeau didn't make it to Vancouver to welcome the Kurdi family, they were greeted by Alan's aunt Tima al-Kurdi, who emigrated to Canada in 1992. Speaking to assembled media at the airport she offered her thanks to the Canadian people.
"Thank you to our Prime Minister Trudeau for opening the door and showing the world how everyone should welcome refugees and save lives. Thank you very much for doing this."
The arrival of the al-Kurdi family is significant as it follows claims that some relatives had their application to move to Canada rejected, according to Al Arabiya. For their part the Ottawa authorities claim to never have received the asylum applications, which are understood to have been related to Alan's father Abdullah. Alan's mother Rehana and five-year-old brother Galip died alongside him at sea on 2 September.