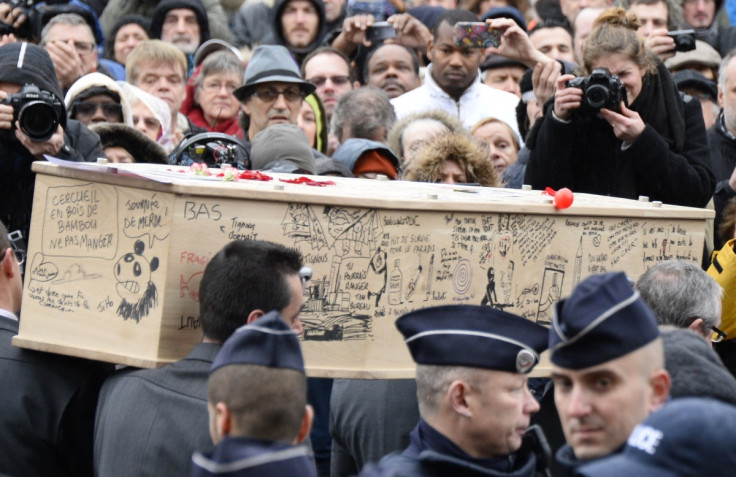 Syria and France have been the most dangerous country for journalists in 2015, the Committee to Protect Journalists (CPJ) has found following the al-Qaeda attack on Charlie Hebdo in Paris and the continued persecution of reporters by Islamic State (Isis).
The CPJ found that over the course of 2015 69 journalists were killed around the world as a direct result of their work. Around 40% of journalists killed were murdered by IS and al-Qaeda in France, Bangladesh, Syria, Yemen, Somalia and Iraq.
In France in the Charlie Hebdo attacks nine journalists were killed. They included not only some of France's foremost satirists and cartoonists but also copy editors and columnists.
In Syria 13 journalists were killed over the course of 2015; less than the number killed in 2014 – the year in which James Foley and Steven Sotloff were beheaded by the Islamic State. The decline in killings was the result of fewer journalists now operating on the ground in Syria, the CPS reported.
The number of journalists killed around the world in 2015 increased on the previous year. Worldwide, 69 journalists were killed in the line of duty — including those murdered in reprisals for their work as well as those killed in combat or crossfire or on other dangerous assignments. In 2014 61 were killed
At least five journalists were killed in each Iraq, Brazil, Bangladesh, South Sudan, and Yemen.
After Islamist groups operating from the Middle East and North Africa, about one third of killings worldwide came at the hands of criminal groups, government officials, or local residents. In most cases this was drug traffickers or local authorities suspected of being in collusion with organised crime.