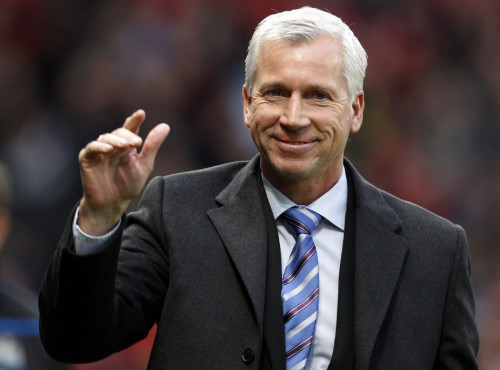 Newcastle United manager Alan Pardew is hopeful the club can come to a positive conclusion in their attempts to sign Clement Grenier before the transfer window closes.
After Yohan Cabaye sealed his move to Paris Saint Germain, Newcastle have sought to replace the Frenchman with the 23-year-old Lyon midfielder, but saw their opening bid, thought to be in the region of £8m rejected.
Although the France international has expressed an interest in moving abroad, Newcastle owner Mike Ashley is reportedly unlikely to sanction a £12m bid. Sources in France claim Lyon will not countenance a bid below this figure.
But Pardew remains hopeful that the club can come to a positive resolution in their bid to replace Cabaye, something he believes to be an absolute priority following the departure of the influential Frenchman.
When asked whether the club had made any progress in their efforts to sign Grenier, Pardew told the Northern Echo: "Not in terms of whether the deal is finalised or finished. It's ongoing as far as I'm aware.
"There is two days left and we'll have to wait and see. We're hopeful, but that's where we sit today. He has tremendous technical ability, and is a player our fans would love to see at the football club. But he is still not our player.
"You can't take a player like Cabaye out and say it's not going to weaken you. It is unless you can replace him like for like, but whether we can do that, I don't know."
Newcastle are likely to launch another effort to sign Grenier before tomorrow's deadline, but prior to Pardew's comments the midfielder had been unaware of any offer for his services.
However, he refused to rule out a switch to Tyneside when pressed.
"I don't know much about it," Grenier told Foot Mercato. "I read the press and saw my name written next to Newcastle but I don't have more information than this.
"The transfer window closes on Friday so we will see. I've still got lots of objectives I want to achieve personally and collectively with Lyon. I'm not thinking about the transfer window and transfer rumours."
Newcastle yesterday confirmed a deal for Holland international Luuk de Jong, signing the striker on loan from Borussia Monchengladbach until the end of the season with the option of a permanent move.