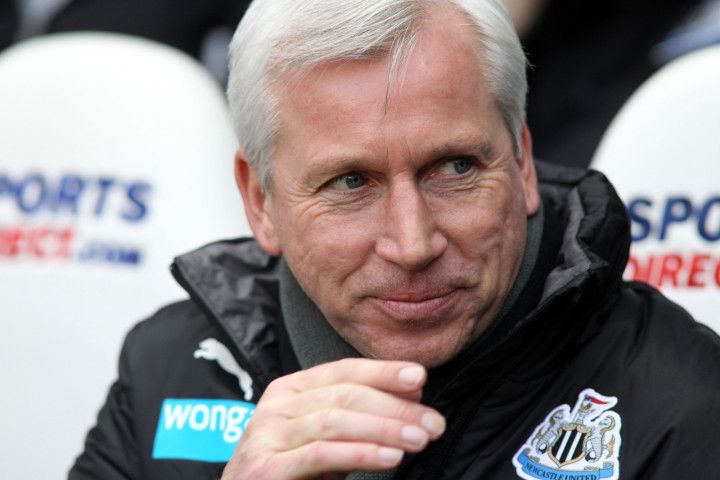 Newcastle United manager Alan Pardew will go home and "shine his manager of the year trophy" to give himself a boost ahead of the weekend clash with Swansea City, a game that could decide his fate.
Magpies owner Mike Ashley has come under increased pressure to sack Pardew after a dismal start to the season that sees the club sat second bottom of the table.
Following a 1-0 defeat to Stoke City on Monday 29 September, the Newcastle manager revealed he would hold talks with Ashley later in the week and it would appear the former Charlton and Southampton manager has been handed one last chance to save his job.
Newcastle have shown they are capable of turning their season around in similarly dire straits over the years. After six games of the 2003/04 season, the club found themselves in an identical position they find themselves in now but would go on to finish in fifth place.
And, despite a record of just one league win in their last 20 games, Pardew insists he has proven in the past he is capable of leading the club back up the table.
"I've got some CV and experience that says I can do that and I can turn around this situation," Pardew told a press conference, the Chronicle reported.
"I've got to lean on that. Nobody else is going to lean on it so it is important that I do.
"So I will go home and shine my manager of the year trophy to give myself a bit of confidence and come in tomorrow. It is important that I keep my head right."
Newcastle travel to the Liberty Stadium on Saturday 4 October in desperate need of some inspiration but they are unlikely to get it from summer signing Facundo Ferreyra, who is still looking for full fitness.
"Ferreyra has been a bit unfortunate since he arrived and has a couple of knocks that have knocked him back," Pardew said of the 23-year-old, who arrived on loan from Shakhtar Donetsk in the summer.
"He had a reserve game recently with [Ayoze] Perez and they both did well. Perez is probably just in front of him at the moment."