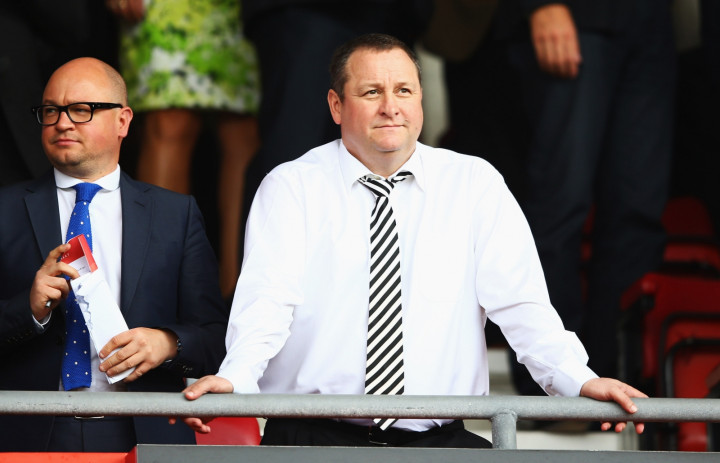 Mike Ashley, the controversial owner of Newcastle United, has been named as the buyer of 4.26 million shares in Rangers, more than doubling his stake in the Scottish club to near 9%.
French bank BNP Paribas bought £850,000-worth of shares from hedge fund Hargreave Hale this week, which were later revealed to be purchased on behalf of Ashley's MASH Holdings.
Several updates to the London Stock Exchange show Ashley transferred his existing shareholding to MASH Holdings, which he owns in its entirety, to give him a total stake of 8.92%, the Guardian reported.
Rumours that Ashley was looking to take full control of the former SPL giants, who were forced to drop down three leagues when they went into insolvency in 2012, have abounded.
Uefa rules state that one person cannot own two clubs that may meet each other in European competitions, meaning that Ashley would have to get shot of Premier League side Newcastle United if he were to increase his stake in Rangers by a further 1.08%.
Nonetheless, Ashley is now the second biggest shareholder in Rangers International Football Club, behind Laxey Partners, which owns 16%.
The Magpies recently released a statement denying that Ashley was looking to pack up his business in Tyneside in favour of Glasgow Rangers, but the latest news will only serve to power up the rumour mill once more.
Ashley is known for his gregarious trading activities: he recently took a punt on 23 million Tesco shares which are currently priced well below par.