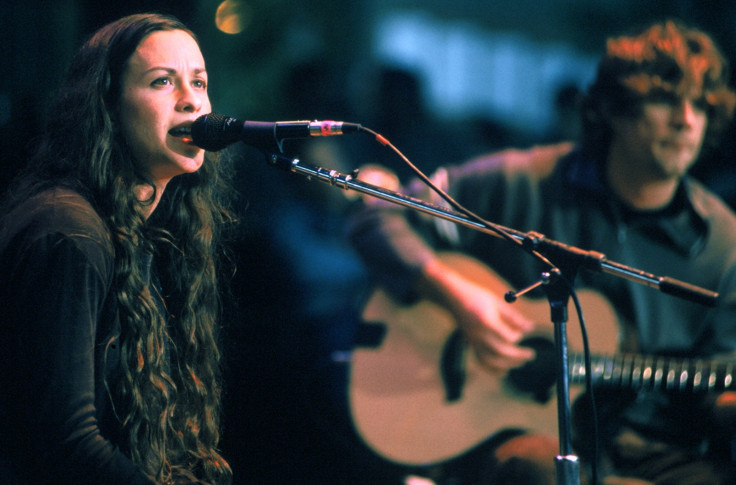 The former manager of Canadian music star Alanis Morissette has been sentenced to six years in prison after admitting to stealing $7m (£5.4m) from the singer and other celebrities.
Jonathan Todd Schwartz, who handled the singer's finances from 2009 to 2016, funded his lavish lifestyle with the cash he embezzled from the singer and five unnamed other high-profile clients.
He would collect "income, managing investment accounts and paying bills on her behalf" and transfer money to his own accounts without permission. He covered his tracks by telling other associates at GSO Business Management that Morissette was bad with money.
"I'd go on tours he recommended and they would lose money, but he'd still urge me to spend! Spend! Spend! He was creating an alibi from the start," she said.
His deceit came to light in 2016 when Morissette sued Schwartz and GSO for $15m after discovering discrepancies that prompted the firm to launch an internal investigation. The lawsuit was eventually settled out-of-court called for an undisclosed amount.
Presiding Judge Dolly Gee exceeded the 63-month sentence originally requested by prosecutors was not "harsh enough" penalty. In addition to the prison sentence, Schwartz must pay $8.6 million in restitution.
In an open letter published in The Hollywood Reporter in April, Schwartz expressed his remorse and admitted that he was a gambling and drug addict who got caught in a "toxic" downward spiral after buckling to the pressure of his job.
"I lied repeatedly to the people who mattered most to me," Schwartz said in court. "I alone am responsible for the devastation I have caused. Regardless of how long I spend in prison, I will serve a lifetime sentence of shame."