Roseanne star confirms 'contracts have been hammered out' for reboot of 90s TV show
Laurie Metcalf will be reprising her role as Jackie Harris.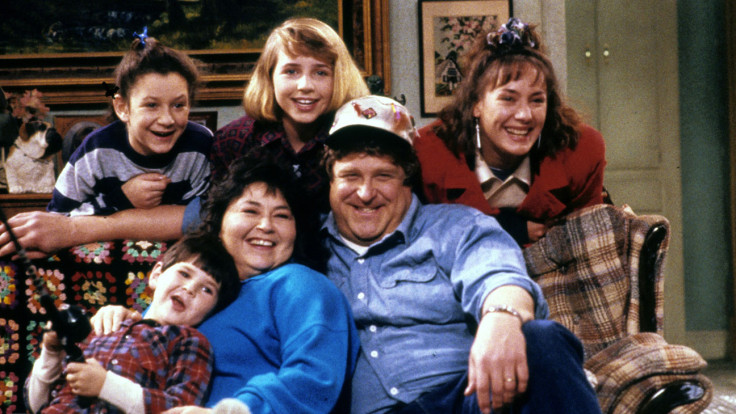 News of a Roseanne reboot was met with jubilation when it started making the rounds back in April and now former cast member Laurie Metcalf has confirmed that the 90s TV show will return to screens.
Speaking to Entertainment Tonight at the 2017 Tony Awards nominations bash on Wednesday (3 May) the actress, who played Roseanne's sister Jackie Harris, said she was would reprise her role in the eight-episode revival.
"Everybody's on board," she exclaimed. "I think contracts have been hammered out and all that – just gotta sell it!"
Roseanne, which centred around the Connors, a working-class family in Illinois, debuted on ABC in 1989 and ran for nine seasons. The finale episode saw patriarch Dan, played by John Goodman, killed off.
The comedy is considered to be one of the greatest TV shows of all time.
A Deadline report stated that all original cast members including Roseanne Barr, her on-screen husband Goodman (Dan) and on-screen daughter Sara Gilbert (Darlene) were involved in the project. It added that several TV networks and streaming giant Netflix were vying for the rights to it.
"I don't think it's been sold, but if anybody buys it, we'll all be there," Metcalf added. "I can't imagine where the writers would take it – it could be open to anything. I can only imagine there'll be a lot of laughs among the cast because that's how it used to be."
Although Roseanne Barr – who played the titular character – has yet to confirm the news herself, she has retweeted new stories about the revival and excited messages from thrilled fans.
On 29 April she told fans: "I will let you guys know when/if there is to be a reboot of 'Roseanne. Of course, I want to do a reboot of 'Roseanne' – new political reality in our country will make for some great jokes!"
© Copyright IBTimes 2023. All rights reserved.