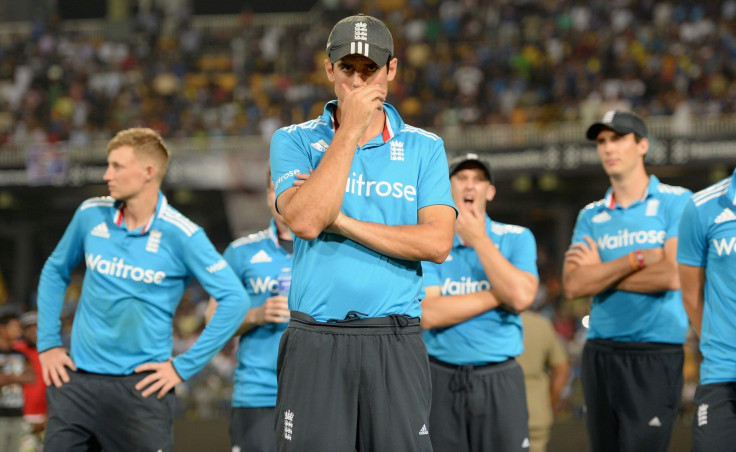 The England and Wales Cricket Board are to announce Alastair Cook will not captain England at the ICC World Cup in February.
Cook has come under immense criticism in the wake of England's dismal 5-2 series defeat to Sri Lanka, a result that continued their horrendous winless run under the leadership of their under-fire captain.
And after England's team selectors held a meeting at Trent Bridge on Friday 19 December, it looks like Cook will pay the price for his dire form and lose his place in the team.
Eoin Morgan is set to captain the side in their warm up Tri-series against India and Australia in January ahead of the World Cup the following month.
While the ECB are yet to officially confirm Cook's fate, a growing number of reports suggest an announcement is imminent.
Cook's departure would mark a remarkable turnaround after England's managing director Paul Downton insisted he would not be replaced.
"He's having a terrible time at the moment," Downton said this week. "Nobody knows that more than him. Nobody is more frustrated than him. Yes, he's in miserable form. But form can change. I'd suggest he's 'due' — wouldn't you?"
Cook admitted on Tuesday 16 December after England's dreadful series ended in Colombo that he would have "no complaints" if he lost his place.