The massive wildfire raging near Fort McMurray in Alberta, Canada, has moved south, forcing more evacuations after 88,000 people fled the city in the nation's energy heartland.
Officials issued mandatory evacuation orders for the Anzac, Gregoire Lake Estates and Fort McMurray First Nation communities, located about 50 km (31 miles) south of the battered city. Weary evacuees from Fort McMurray had to board buses headed for Edmonton, after being forced out of their temporary shelter in nearby Anzac. They had arrived there on 3 May after being evacuated from their homes.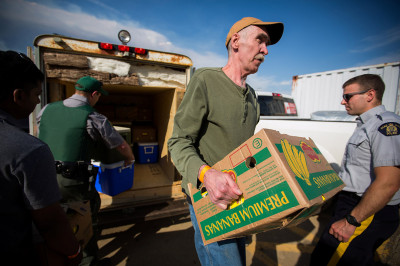 Authorities said there had been no known casualties from the blaze itself, but fatalities were reported in at least one vehicle crash along the evacuation route.
Unseasonably hot temperatures combined with dry conditions have transformed the boreal forest in much of Alberta into a tinderbox. Fort McMurray – in the heart of Canada's oil sands — is surrounded by wilderness and contains the third largest reserves of oil in the world, behind Saudi Arabia and Venezuela.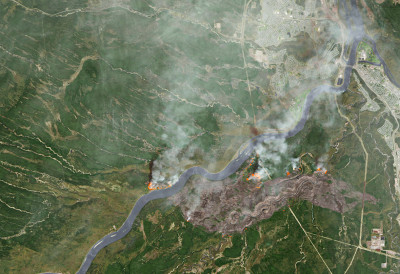 Hot, dry, windy weather has made the massive wildfire all but impossible to control. Temperatures hit 31 degrees Celsius (88°F) on 4 May. The entire city of Fort McMurray was ordered to evacuate on 3 May, and some 1,600 structures have been destroyed, Alberta Premier Rachel Notley said. However, cooler weather has arrived. Environment Canada forecast a high of 19 degrees Celsius (66°F) with a 30 percent chance of rain on 5 May.