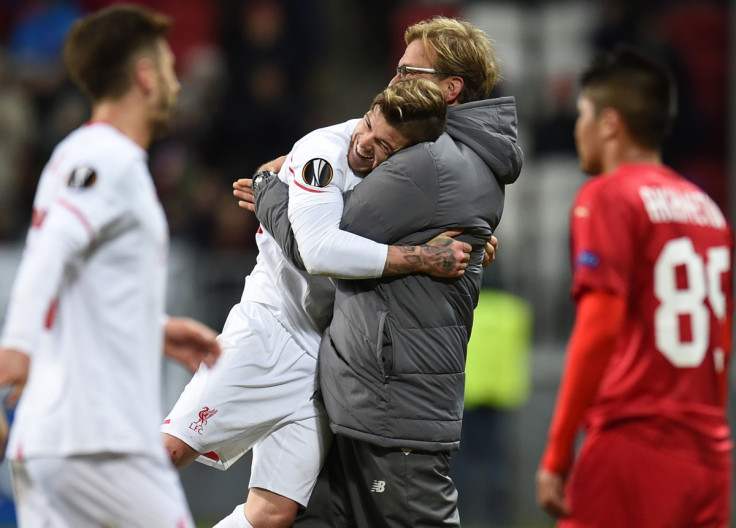 Liverpool star Alberto Moreno has admitted that manager Jurgen Klopp's tactical training sessions might be a little bit boring for the players but are the key to the Reds' impressive form.
The Spanish left-back believes that the German manager has made such an impact at the Merseysiders since taking charge from Brendan Rodgers that his side are now in a position to fight for the Premier League title with the top clubs.
Klopp's success at Borussia Dortmund was based on pressing high and the commitment to defence of all his players. The German manager has tried to replicate the same methods at Anfield with a promising start, securing impressive wins over Chelsea and Manchester City and just one defeat in 10 games in the home Premier League game with Crystal Palace.
Moreno admits that his tactics lessons can be dull but they are paying off on the pitch – and he is loving it.
"With Klopp the training sessions are all about tactics, in order to have the team well-positioned on the pitch, and to know how and when to press. He doesn't do games or things like that. It's all tactical. It's what he likes and what we work. In England there are many matches, so there is not enough time to work a lot but in each training sessions he is looking for that. The truth is that the training sessions are a bit boring for the players, but then they are the ones that give results on the pitch," the Spaniard said to Cadena Cope.
"He arrived here with a clear idea. He explained to us saying that if we lose it was going to be his fault but he wanted us to follow his idea. And it is paying off. I think he did the same at Dortmund and it worked well. His idea is fixed and is going great so the best is to do what he says. I like his style, being aggressive because it fits with my style. I love it, pressing, steal the ball and go quick on the counter-attack with 11 guys running. I love it."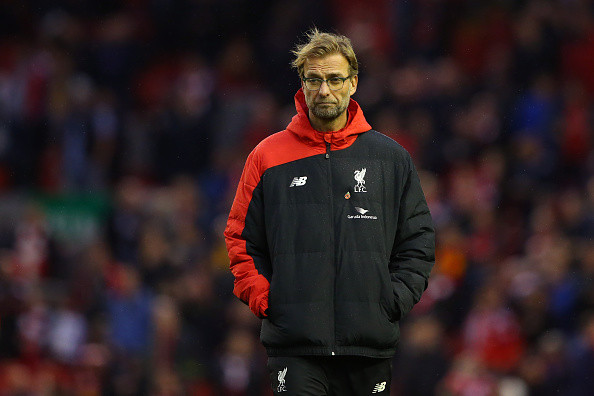 Moreno has become a crucial part in Klopp's line-up since the beginning despite starting the campaign under Rodgers as a substitute for Joe Gomez. The Spaniard refused to hit back at the former manager but admitted the change of the manager has given fresh confidence to the whole squad.
"In the dressing room we knew that things (with Rodgers) were not going as the team deserved. Something was failing. We didn't blame Brendan but we knew that something was not going as expected. We had good players, young people and a great club so something was wrong. But in the dressing room we can't say anything bad about Brendan because just two years ago he was second with Liverpool and he is a great coach," he said. "The club made a decision (to sack him) and now we have Klopp who is another great coach. He has just suffered one defeat in 10 games.
"The change has been noticed because with Brendan there were some players who had no confidence in themselves. Klopp has brought us energy, desire, being a team that presses high. He transmits so much. All the players are at 100% fit now and with the confidence they need. That's why we are getting the results. We are running a lot. Everyone wants to play, we create many chances, dominate the game. We are on the right path."
Liverpool don't need any new players says Moreno
Klopp has tried to calm down the spectation over the season target despite his promising start at Anfield. But Moreno is so confident with the new manager that he added: "Right now I think we can fight to win the Premier League title."
"I tell you sincerely. We are in a very good moment and the rivals from who are above us are dropping points. It can happen (us winning the title). I do not say 100% that we are going to win it but we can fight for it," he said.
Meanwhile, asked whether the club still need any major signings to be up there, the former Sevilla defender replied: "This is a decision for the board but I believe that we already have great players.
"We have Sturridge, Benteke, Firmino... I don't know if you can get someone else (better than them). We have a great team. I cannot make decisions over the transfers but Liverpool always seems to make good signings. We have an incredible team."