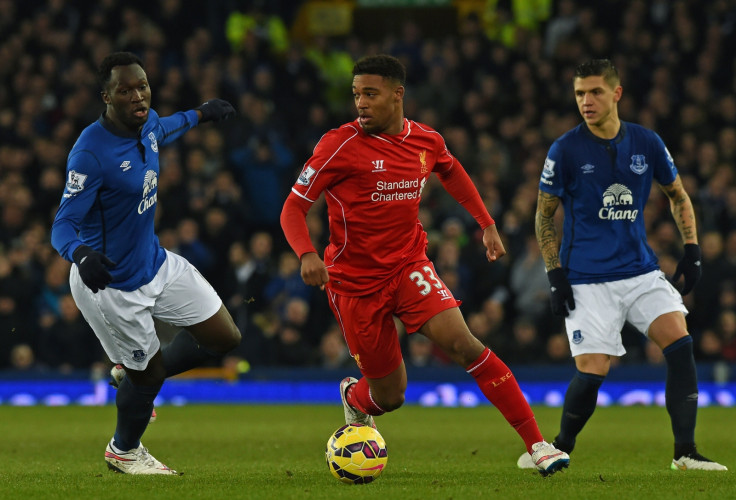 Liverpool left-back Alberto Moreno has claimed teenager Jordon Ibe has what it takes "to be a very important player" for Brendan Rodgers' side in the near future.
The 19-year-old winger was recalled from his loan spell at Derby County earlier this year after an impressive spell at Pride Park during the first part of the campaign, scoring five goals in 24 appearances for the Championship side.
Rodgers has recently handed him starting appearances in two major games, the Merseyside derby draw with Everton and the 3-2 victory over Tottenham.
Ibe has responded to the manager's trust with two impressive appearances, earning the praise of the fans and his own teammates.
And Ibe predicts the teenager has a bright future on Merseyside.
"I bet he will turn out to be a very important player for Liverpool and a great footballer," the Spaniard told Liverpool's official website.
"He is still so young and is showing his value already," the 22-year-old commented. "He's young, strong and fast - and he can play brilliantly using both feet.
"As well as that, he is from the Liverpool Academy and the fans enjoy having a first-team player from the club's academy."
Meanwhile, Moreno has also welcomed the return to action of striker Daniel Sturridge.
The England international missed much of the first part of the campaign after suffering several injuries.
However, even though Rodgers was cautious with his recovery, the former Chelsea star has made a palpable impact on the team, scoring goals in the Premier League victory over West Ham and the FA Cup win against Crystal Palace.
"You just have to watch him play to see how important he is. After being injured for so long, he scored a goal with his second touch [against West Ham]. You can see the type of footballer he is from that," Moreno said.
"Sturridge is a top player and everyone on the team was wishing he returned as soon as possible - and he's done brilliantly. He's a very important player for the team."