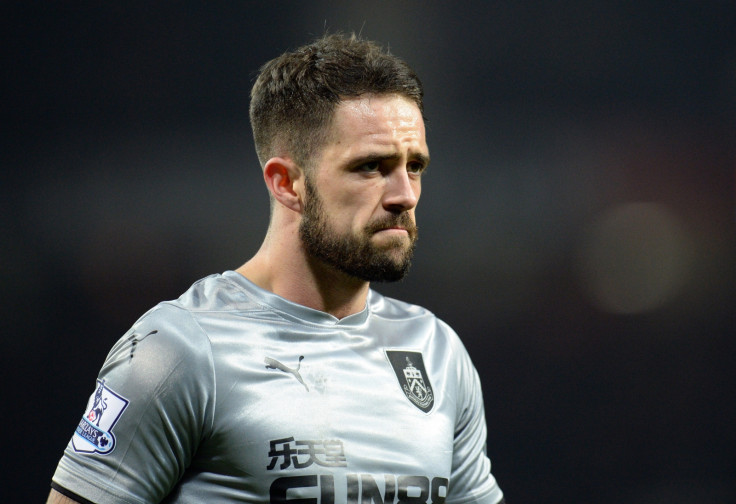 Burnley forward Danny Ings should reject a move to Real Sociedad and instead join Premier League giants Liverpool or Tottenham Hotspur in the upcoming summer transfer window, according to former midfielder Robbie Blake.
Ings, who has netted nine league goals this season, is expected to leave Turf Moor at the end of the season after failing to come to an agreement regarding a new contract.
The 22-year-old is not eligible to leave on a free contract, and unless an agreement is reached with his next club, a tribunal hearing would be required to determine his transfer fee, which Burnley hope amounts to more than the £6.5m Chelsea paid Manchester City for Daniel Sturridge.
Both Liverpool and Tottenham have been heavily linked with a move for Ings in the summer, while Sociedad boss David Moyes is keen on tying the former AFC Bournemouth forward down to a pre-contract agreement.
But Blake, who left Burnley the year before Ings' arrival says a move to La Liga would be unwise and that Liverpool and Tottenham should be seeking to agree terms with the England Under-21 international.
"He was on fire last season in the Championship and people were wondering whether he could do it [in the Premier League]," he told Talksport.
"He had a few niggling injuries, didn't get off the mark pretty quick, but I think everyone had faith that once he did find the back of the net it would be a regular thing.
"He's proved that he is a top class player at this level and he scores goals, all sorts of goals and it would be a shame if he did go to [Real] Sociedad in my opinion because it wouldn't further his career.
"He needs to move on and hopefully go to a top team in the Premier League in the summer. I wouldn't be surprised if Liverpool or a Tottenham wrap him up."