A drug used for gastritis and peptic ulcers has successfully reduced the alcohol dependence of mice. The drug, carbenoxolone (CBX), may now become a potential candidate for alcohol abuse medication in humans.
Research published in Translational Psychiatry describes the drug, and how it could be used in humans to reduce their dependence on alcohol when addicted. Official statistics say that more than 8,000 people die every year in the UK from alcohol-related deaths.
"Alcohol remains the most prevalent abused substance in the US, with an estimated 6.8% of the population aged 12 or older classified as having alcohol dependence or abuse," wrote the researchers from The Scripps Research Institute, California. "Few pharmacotherapies for alcohol abuse are currently available, and these have shown only limited efficacy and compliance."
Alcohol encourages the production of steroid hormones, known as glucocorticoids. In turn, these glucocorticoids make the subject want to consume more alcohol. The endless circle is what causes the addiction to alcohol.
Combatting alcoholism
The researchers tried to find a drug that can inhibit these glucocorticoids. The hormone is regulated in cells by a group of molecules known as 11ß-hydroxysteroid dehydrogenase (11β-HSD).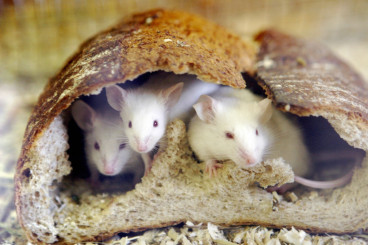 It became apparent that a drug that did this was already being used in humans. The drug, CBX, is derived from liquorice and is already used for gastritis and peptic ulcers.
The scientists tested the drugs' ability to reduce alcohol dependency on groups of nine to 10 mice and rats. Half of these were not currently dependent on alcohol, and half were made to be addicted by chronic, intermittent exposure to alcohol vapour.
They found that the drug successfully reduced the mice and rats' dependence on alcohol. "CBX, which is a selective inhibitor of mouse 11β-HSD, reduce baseline and excessive drinking in rodents," the researchers say. "Collectively, the present results suggest that 11 β-HSD inhibitors may represent a promising new class of candidate therapeutic targets to treat alcohol use disorders."
The next step
The researchers say the CBX drug is a promising candidate for treating alcohol abuse in humans. They say that more studies should try to find alternative uses for drugs already being used in humans today: "The development of new and more effective medications for alcoholism remains a priority."