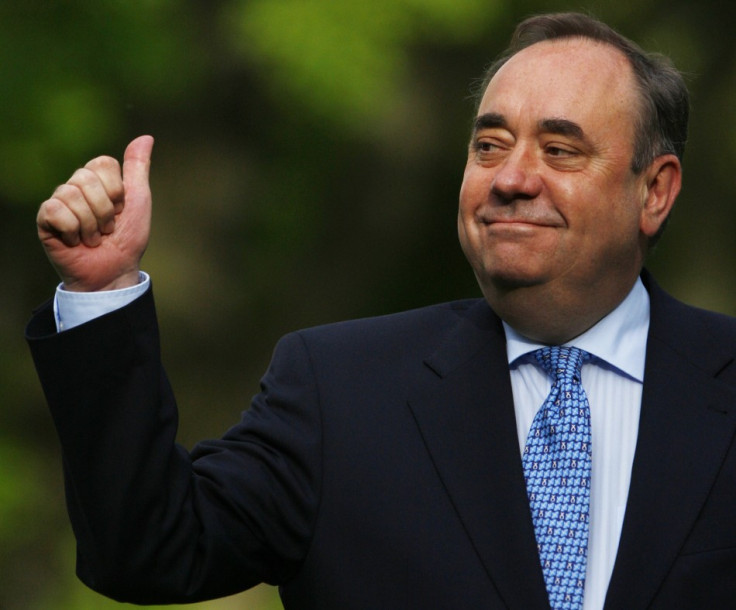 Alex Salmond was today confirmed as Scottish First Minister a day after his re-election by MSPs.
The SNP leader was sworn in for a new term in the country's devolved parliament with a platform to push for independence from Britain.
The Aberdeenshire East representative, pictured, took three oaths at the Court of Session in Edinburgh, in a brief ceremony overseen by 15 judges, including the Lord President.
He was asked to swear allegiance to the Queen before signing a parchment, watched by outgoing Lord Advocate Elish Angiolini.
The result of the Elections for the Scottish Parliament of May 5 has been widely described as historic. The Scottish National Party (SNP), which was created to gain independence, won an overall majority, something no other party has achieved in the devolved Scottish Parliament.
And Salmond wasted no time in proposing a series of demands for control of excise duty, digital broadcasting and a say in European affairs for new powers; demands which would edge the country closer his ideal of a separate Scotland.
The Scottish National Party leader said his party's landslide election win is also a mandate for him being handed control over six new areas of responsibility, including BBC Scotland and alcohol duty, as a prelude to full independence.
Politicians from the main British parties are calling on Salmond to get on with a referendum to remove uncertainty about the future of the country. But Salmond is too astute to throw away his position of strength so soon.
Salmond refuses to specify a date, saying only that the vote will be well into the second half of parliament's five-year term.