Arsenal forward Alexandre Lacazette has confirmed that Paris Saint-Germain was an option before he chose to move to the Premier League this summer.
The Gunners landed the French forward in a club-record deal from Lyon this summer, but he has now revealed that he had an option to stay in his homeland and join the revolution at the Parc des Princes.
Lacazette rejected the move to play alongside Neymar, Edinson Cavani and Kylian Mbappe owing to his loyalty to his former club and his urge to try a new league. The 26-year-old forward scored 37 goals in 45 games for Lyon, which attracted interest from a number of clubs across Europe.
"We talked to PSG but I knew it was not where I wanted to go. In France, I would only play for Lyon," Lacazette said, as quoted by Sky Sports.
"PSG could have helped me progress because of the big players they have but I wanted to play in another league," the Frenchman added.
Lacazette, meanwhile, has made quite a strong start to life in the Premier League, scoring four goals in seven league games thus far for Arsenal. But all the goals have been at the Emirates Stadium, with the France international yet to score away from home.
He has admitted that it is a record he wants to change and be as efficient in other stadiums as he is at the Emirates. Despite starting all but one game, he has completed the full 90 minutes on just one occasion.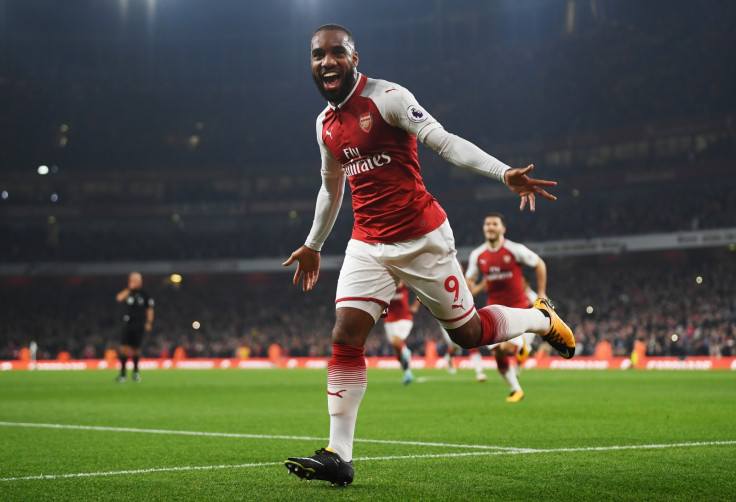 Arsene Wenger has admitted that it will take him a while to adapt to the physical nature of the league and the striker is also aware that he needs to be stronger in the opposition box as the referees are not as lenient as they are in Ligue 1 in terms of awarding fouls for minor infringements.
Moreover, Lacazette is looking forward to developing relationships with all the players in the team to help improve his game. He also recently admitted that the club possessing players of the caliber of Alexis Sanchez played a role in convincing him to join Arsenal over other interested clubs.
"In the Emirates, I have been efficient. Now I have to keep going and have the same stats away from home," the French forward added.
"I still have to work on some points, even if it's going well. I can still develop my relationships with my midfielders and defenders," he explained. "I also want to become stouter in front of goal because in England the referee does not whistle."