Chilean football icon Ivan Zamorano has become the latest figure to advise Alexis Sanchez to leave Arsenal this summer. The 28-year-old has entered the final 12 months of his contract at the Emirates Stadium and appears no closer to extending his deal.
The Sun understands Arsene Wenger has turned his attention away from concluding the signing of Alexandre Lacazette in order to stage "crisis talks" with both Sanchez and full-back Hector Bellerin – who has been linked with a move to Barcelona.
Sanchez wants a new deal worth £300,000-a-week but has concerns over Arsenal's ability to regularly challenge for silverware, having finished outside of the Premier League top four and failed to qualify for the Champions League. Bayern Munich and Manchester City have been linked with the forward and Zamorano feels his countryman must exit north London.
"I think Alexis knows very well what he has to do," the 50-year-old told SFR Sport, according to ESPN. "He's a guy who has goals and ambitions, they're fundamental to making a choice," he said. "I think he likes to win. What he wants, above all, is to win the Champions League, and I don't think he'll have that possibility at Arsenal.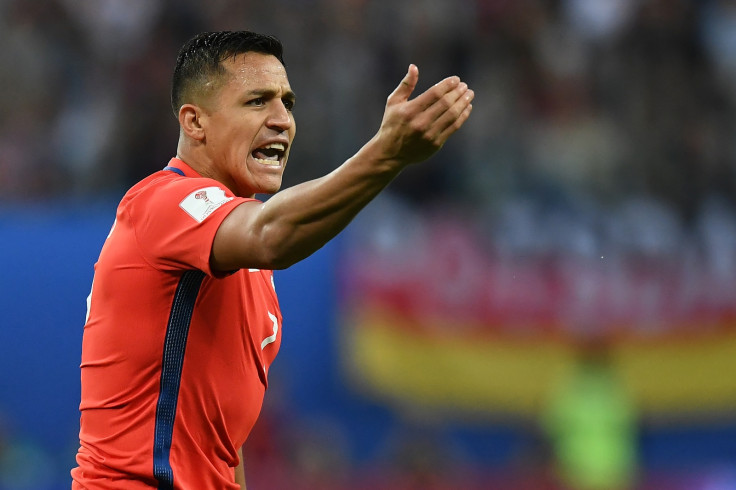 "He must know that he will be more useful in a bigger team. But it's his decision, his personal choice. Whatever happens, Alexis will be at the level he deserves to be and which he must achieve."
Though Bayern and City have been heavily linked with Sanchez, who is valued at £50m by Arsenal despite having entered the final year of his contract, neither club are close to securing a deal. Bavarian president Uli Hoeness says the Bundesliga giants are not preparing a bid for Sanchez despite midfielder Arturo Vidal hoping Sanchez moves to the Allianz Arena.
City goalkeeper and fellow Chilean Claudio Bravo has also urged Sanchez to leave Arsenal, who are unwilling to allow him to move to a Premier League rival. The ex-Barcelona star had indicated a decision over his future would be revealed immediately after the Confederations Cup, however there is now expected to be a further delay to any announcement.