Arsenal talisman Alexis Sanchez could leave north London this summer because Arsene Wenger does not like "anybody who might challenge him", according to former Gunners midfielder Stewart Robson.
Sanchez, 28, has one year left on his contract with Arsenal and is attracting interest from a host of clubs including Manchester City, who are confident of completing a £50m deal for the Chile international in the coming months.
Arsenal have not given up hope of tying Sanchez down to a new long-term deal at The Emirates Stadium but failure to qualify for the Champions League last season makes their chances of holding onto their coveted attacker, currently on international duty, rather slim.
But Robson, who played almost 200 times for Arsenal, does not believe the lack of involvement in Europe's premier club competition is the main reason why Sanchez may be seeking pastures new and says Wenger's desire to avoid disputes is pushing the former Udinese wonderkid towards the exit door.
"Arsene Wenger doesn't like confrontation and anybody that might challenge him, or not agree with one or two of his decisions, he doesn't like it and he doesn't want anyone like that at his club," Robson told talkSPORT.
"Sanchez, as we have seen, when players aren't working quite as hard as he thinks they should do, or haven't passed him the ball, he will have a go at them.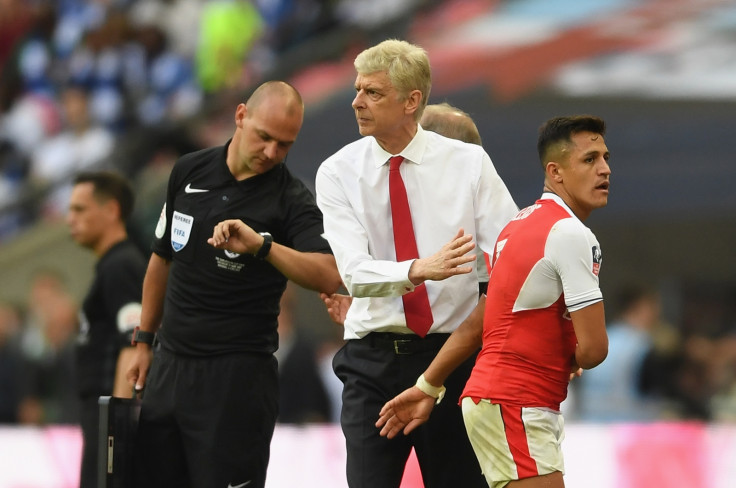 "Sometimes that's a great attitude to have. You need three or four players that will get round the team, get after the players when things aren't going quite so well – as long as they are doing it themselves and Sanchez has certainly done it himself over the last two or three years."
Losing Sanchez would greatly affect Arsenal, but Robson thinks there are couple of players in the Gunners' squad whose potential departure would have little impact on the club's fortunes.
Theo Walcott scored 19 times for Arsenal last season and has racked up over a century of goals for the club since joining from Southampton 11 years ago, but Robson does not think Wenger's side would miss the 28-year-old if he did move on this summer.
"There are one or two players there that I think Arsenal could easily lose and not be any worse," said Robson. "I mean Theo Walcott has promised a lot over the years, he scored goals last season, but he's never been, in my view, a top class player.
"He's got lots of pace but he's never progressed how he should have done."