Alexis Sanchez and Mesut Ozil not leaving Arsenal in January insists Arsene Wenger
Rumoured moves to Manchester City and Barcelona will not happen according to the Gunners boss.
<source src="https://video.ibtimes.co.uk/transcoder/480p/151/wenger_hud.mp4" type="video/mp4">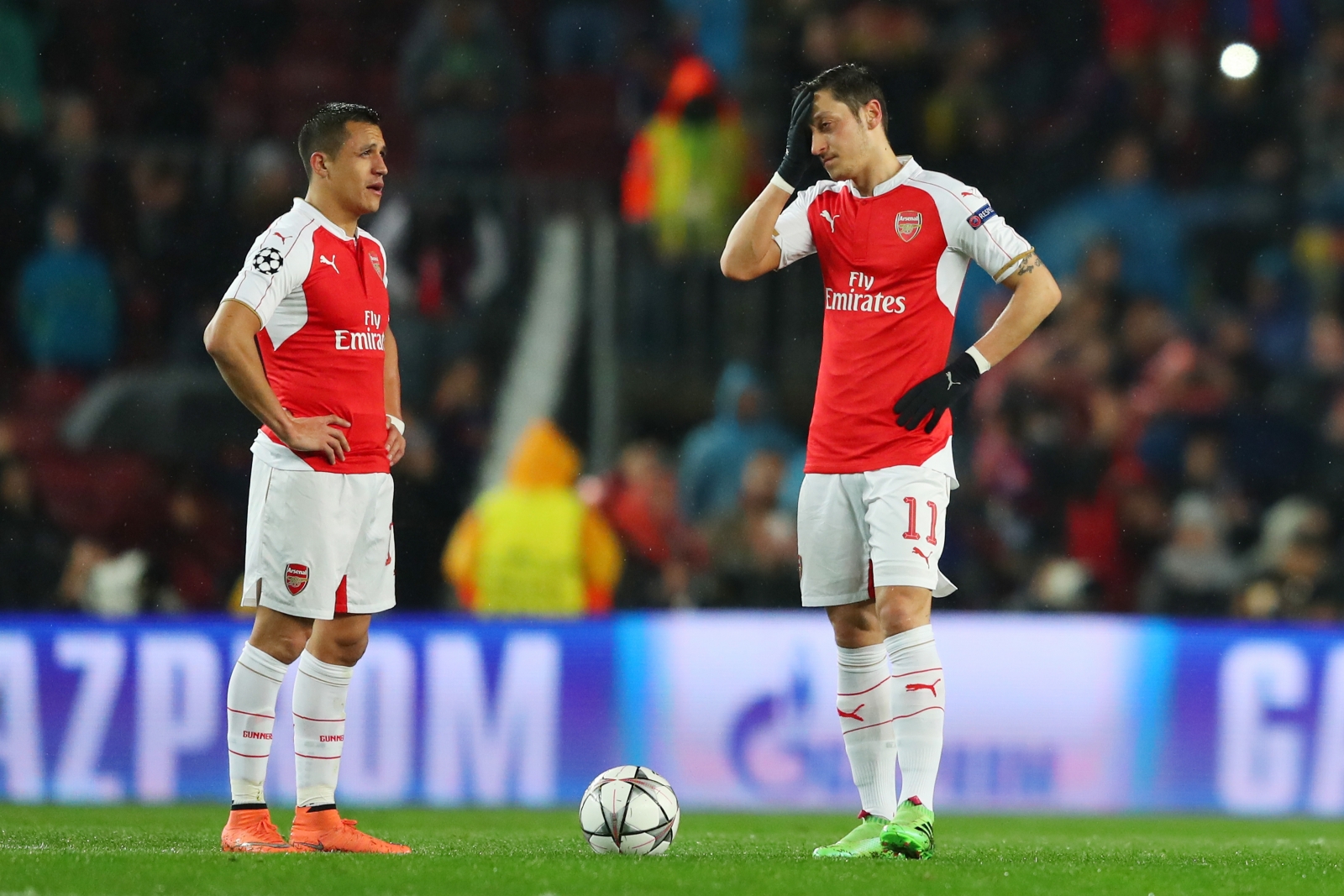 <source src="https://video.ibtimes.co.uk/transcoder/480p/151/wenger_hud.mp4" type="video/mp4">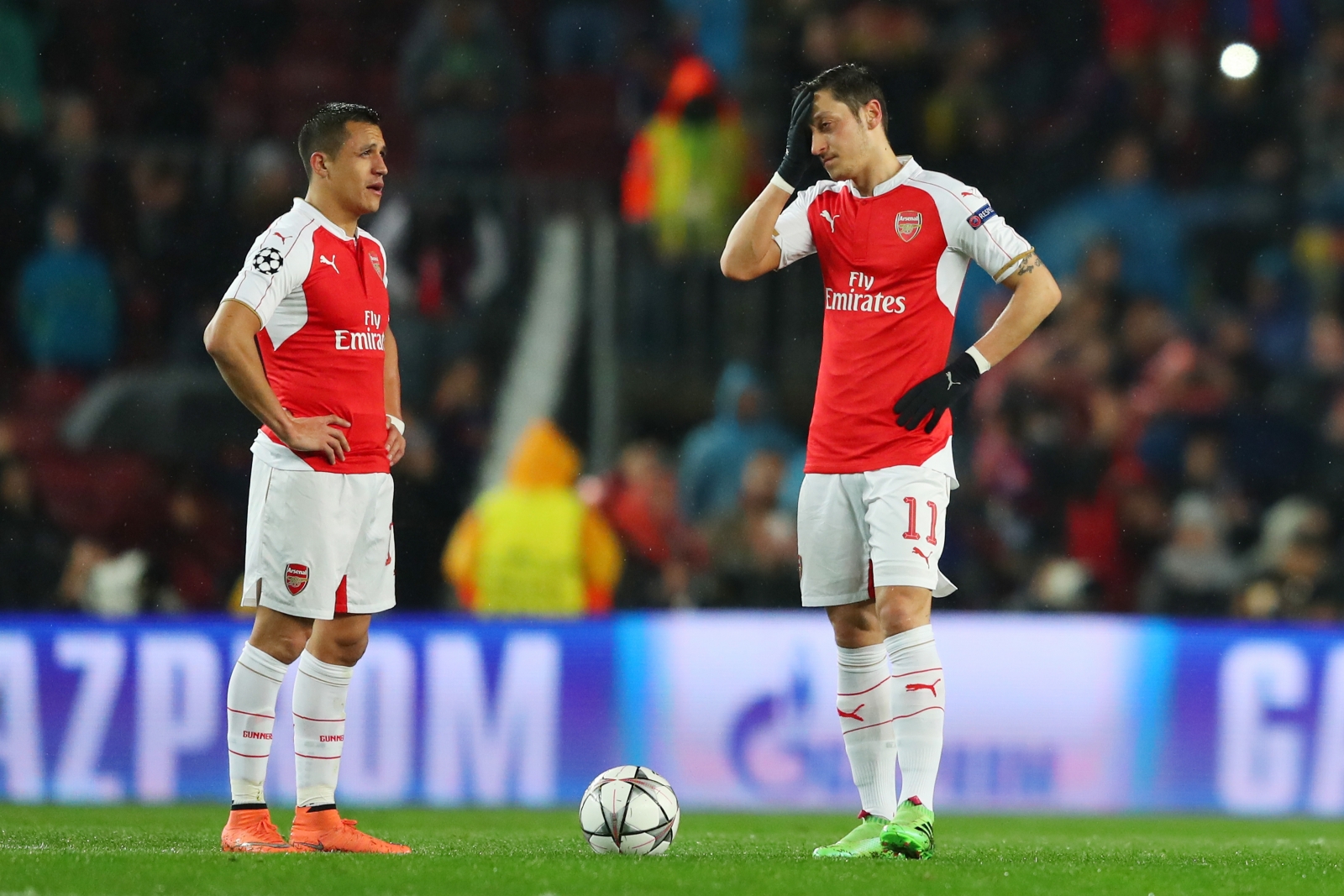 Arsenal are prepared to turn down renewed interest in Alexis Sanchez and Mesut Ozil in the January transfer window and keep the out-of-contract pair until the end of the season, according to manager Arsene Wenger.
Sanchez and Ozil will be available on a free come the end of the 2017-18 campaign, but the Gunners want to keep the pair and boost their domestic and European aspirations.
Manchester City came tantalisingly close to signing Sanchez on deadline day in August before the move collapsed, while Ozil has been heavily linked with a move to Barcelona in the New Year. But Wenger is adamant the pair will stay at the Emirates Stadium.
"Yes of course," the Frenchman – who has previously suggested the pair could leave – responded when asked whether Sanchez and Ozil will remain at Arsenal. "I am not the only one who can decide that. They have a part to play in that as well. If it is my decision, then yes. We have said it many times.
"I rule it out. I don't think every day about that. As long as they are here they give their best for the club. In my head they stay until the end of the season. Unless something unbelievable happens I don't see that changes."
City have been linked with a move for Sanchez in January as Pep Guardiola aims to add further to his all-star attack which has already plundered 34 goals in the Premier League this season. The Sun understand that Arsenal want £30m (€33.6m) from the top-flight leaders for a move to be completed this winter.
Barcelona, meanwhile, have reportedly identified Ozil as the cut-price alternative to Philippe Coutinho, who is proving increasingly difficult to prise away from Liverpool.
AS understand the Germany World Cup winner is demanding annual wages of £17m over three-and-a-half years in a deal which would see Arsenal receive a fee of around £20m. Club-record goalscorer Lionel Messi is said to have concerns over the move, however, which could total £70m including a signing on fee.
Sanchez and Ozil have enjoyed varying levels of success in what is expected to be their final seasons at Arsenal. The Chile international has scored four times and made three assists in 12 appearances, while Ozil has netted just once and laid on three goals in 10 top-flight outings for an Arsenal side that is fourth in the Premier League, a point above north London rivals Tottenham Hotspur.