The signing of a proven world-class forward such as Alexis Sanchez is just what Manchester United need to compete for the biggest prizes, former Tottenham manager Gerry Francis has said.
Sanchez, 29, joined United on a four-and-a-half-year contract from Arsenal on Monday, 22 January, with Henrikh Mkhitaryan moving in the opposite direction in a straight-swap deal.
Francis described the Chilean forward as a match-winner who will aid United in their quest to win silverware by adding some much-needed potency to their attack.
"Sanchez is a real goal-scorer, he's talented and he's aggressive around the box and he makes things happen, he can pull teams through," he told Sky Sports.
"It's [about] the present, you're looking to win trophies and looking to win competitions and, sometimes, you need to buy and have the finished article and Sanchez is certainly that.
"It just makes them as a squad that much stronger. Certainly, a much bigger goal-threat with Sanchez. He's proven year in and year out that he can score goals.
"From [United manager] Jose Mourinho's point of view, it gives him another very, very strong arrow for his bow."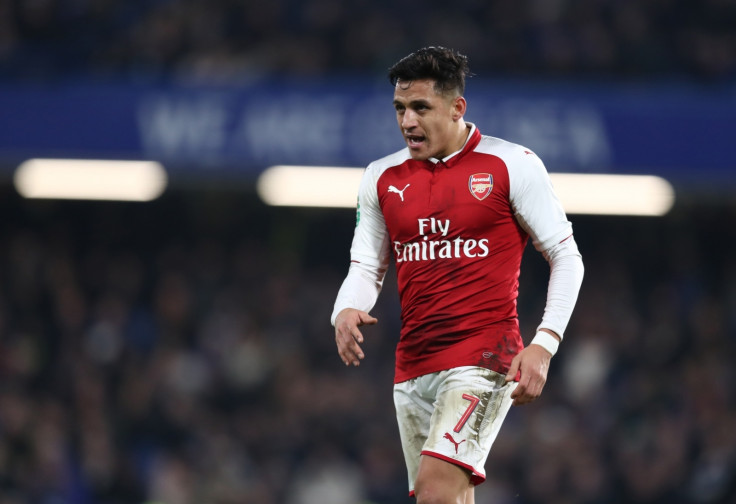 Meanwhile, former West Brom winger Peter Odemwingie also said Sanchez's signing made sense for United as the squad was in need of more experienced heads to guide younger players, such as Anthony Martial and Marcus Rashford.
However, he warned that the likes of Rashford may have to bide their time to play regularly in the first team if Sanchez hits the ground running at Old Trafford.
"If you look back 10 years when Manchester United were probably the most successful team in Europe, the average age was much higher and they were a better team," Odemwingie said.
"Of course, all credit to the younger boys. They are doing really well but it's a more natural process to slowly groom them and not just make them key players. I think a bit of maturity is needed to go back to the heights they were at before."