Alexis Sanchez will return to Arsenal training this weekend says Arsene Wenger
Both the contract rebel and Shkodran Mustafi due to train on Sunday after post-Confederations Cup break.
Arsenal due to wrap up their Emirates Cup campaign against Sevilla on the same day.
Gunners boss to assess duo's fitness before determining availability for Community Shield.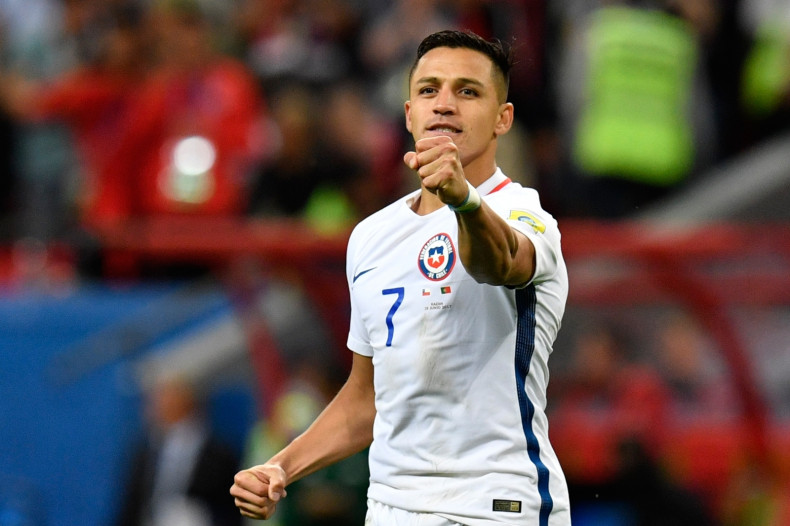 Arsenal contract rebel Alexis Sanchez will return to training this weekend, Arsene Wenger has revealed. The Chilean forward and German defender Shkodran Mustafi are yet to join in with preparations for the 2017-18 campaign after both featuring in the final of the Confederations Cup earlier in July.
Neither player will feature in the latest edition of the annual two-day pre-season Emirates Cup tournament hosted by the Gunners, with their first session coinciding with the last of Arsenal's two matches against La Liga outfit Sevilla. First up is a clash with reigning Portuguese champions Benfica on Saturday (29 July).
"Alexis and Mustafi, their first training session will be on Sunday, the day we play against Sevilla," Wenger told Arsenal player. "They are practising on the day."
Sanchez has now entered the final 12 months of his current deal in north London and it is yet to be determined if he will remain an Arsenal player beyond the end of the current transfer window.
Manchester City were long said to be the front-runners for his signature, with The Independent recently reporting that he is willing to take a pay cut in order to secure a potential £50m ($65.4m) reunion with former Barcelona boss Pep Guardiola.
An understandable reluctance on Arsenal's behalf to sell their top talent to a domestic rival and Bayern Munich's swift exit from the race led to suggestions that Paris Saint-Germain was his most likely next destination, with the wealthy Ligue 1 giants also looking to complete a world-record €222m swoop for Barcelona star Neymar. It remains to be seen if they will be able to capture both players.
Wenger says he will need to consider a variety of factors before determining when Sanchez and Mustafi will be fit enough to play. After the Emirates Cup, FA Cup holders Arsenal will look to avenge their heavy pre-season defeat to Premier League champions Chelsea in the Community Shield at Wembley on 6 August before opening the new top-flight campaign at home to Leicester City five days later.
"First of all you make a really good check up of where they are, how much they have worked during their break," he said. "After, once you know where you stand, they need an adjusted programme and to see how quickly you can fit them in again.
"Of course it depends as well on what is the need in the squad, what is their quality. All of these things together make your decision. Do you put them on the bench when they are not ready [to start]? It is easier to put a striker on the bench than a defender, sometimes. Because in a short period they can make an impact. We'll see."