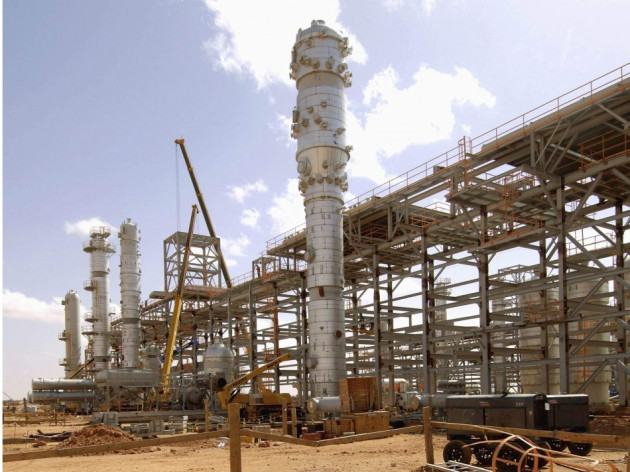 Dozens of local and foreign hostages are feared dead after Algerian troops stormed a BP gas facility in the desert during one of the worst international hostage crises in recent years.
Although state TV said four foreign hostages have been killed, an Algerian security source told Reuters that 30 hostages have lost their lives so far in the operation. The victims reportedly include people from Britain, France, and Japan. Some of the detainees are said to have been freed.
The UK has said it is preparing for more bad news regarding the number of British casualties.
The source added that 11 of the al-Qaida-linked captors, who had seized the facility in Amenas on 16 January, have also been killed. Previously, the armed militants said 34 foreign hostages were dead.
A 53-year-old survivor of the siege told Reuters that the assailants were "only interested in Christians and infidels" and Muslims among the hostages were not harmed.
The Algerian army entered the gas complex a day after the seizure by the militants while the troops have not fully searched the field, according to reports. However Algeria's state news agency said the operation has been completed.
"The operation resulted in the neutralisation of a large number of terrorists and the liberation of a considerable number of hostages. Unfortunately, we deplore also the death of some, as well as some who were wounded. We do not have final numbers," said Algerian communications minister Mohamed Said, according to the New York Times.
"We say that in the face of terrorism, yesterday as today as tomorrow, there will be no negotiation, no blackmail, no respite in the struggle against terrorism," Said told the state APS news agency.
Reports suggest that around 600 Algerian workers and 20 foreigners escaped from captivity.
The militants who proclaimed themselves as the Battalion of Blood have been demanding French troops withdraw from their offensive in neighbouring Mali. The militants also captured American, Norwegian, Austrian, and Romanian nationals as hostages during the siege.
Western governments are concerned over the operational procedures by the Algerian army and have also complained that they have been kept in the dark.