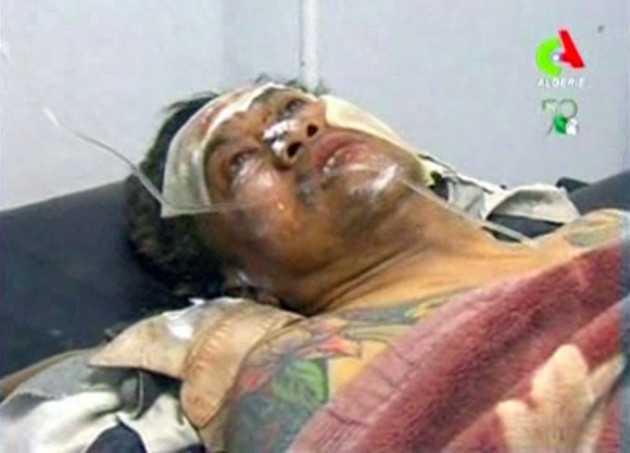 Nearly 30 foreign nationals are believed to be among the hostages still held by the al-Qaida-linked militants who have taken control of a gas facility in the Algerian desert.
Although many hostages have been freed, the remaining prisoners' various home countries have expressed concern over the continuing situation at the In Amenas natural gas plant.
According to Algerian state media, as many as 30 foreigners are still unaccounted for. The Algerian army's offensive against the militants, now in its third day, is one of the worst international hostage crises of recent years and has claimed dozens of lives.
Reports suggest 18 captors have also been killed by the Algerian army.
"[The army] is still trying to achieve a peaceful outcome before neutralising the terrorist group that is holed up in the [facility] and freeing a group of hostages still being held," a security official told the state news agency APS.
APS news said that 573 locals and "nearly 100" of the 132 foreign nationals have been freed. Reports suggest 10 of the remaining hostages are Britons. The missing hostages include Americans, Japanese, Norwegians and others.
"We are still dealing with a fluid and dangerous situation where a part of the terrorist threat has been eliminated in one part of the site, but there still remains a threat in another part," Prime Minister David Cameron told parliament.
Norwegian Prime Minister Jens Stoltenberg said: "We must be prepared for bad news this weekend but we still have hope."
Western leaders have been communicating with Algerian Prime Minister Abdelmalek Sellal and have offered help.
US Secretary of State Hillary Clinton has said that the situation is "extremely difficult and dangerous" as Algerian officials have kept the foreign countries mostly in the dark over the operation.
Clinton said that Sellal had told her that the "operation was still ongoing, that the situation remained fluid, that the hostages remain in danger in a number of instances".
Washington has also confirmed the death of Frederick Buttaccio, an American, but further details have not been disclosed.
France has also acknowledged the death of its citizen Yann Desjeux during the military operation. French Foreign Minister Laurent Fabius said three French hostages managed to escape from their captors.