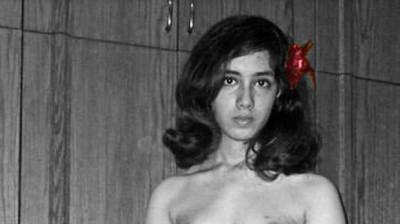 The case of Aliaa Magda Elmahdy, the Egyptian blogger who bared all to protest against sexism in her country, has highlighted a growing trend for activists to use their physical bodies as part of political or social protest.
Nude activism is often used to shock and rile, and it is a form of protest that is almost guaranteed to grab media attention.
Israeli women have pledged their support for the 20-year-old Egyptian Aliaa Magda Elmahdy by posing naked with a banner reading "Homage to Aliaa Elmahdi. Sisters in Israel."
But as well as being a political act, public nudity is also seen by many as an artistic form of protest. Chinese artist and dissident Ai Wei Wei posed naked with four women, prompting a backlash from Chinese authorities who are reportedly investigating the acclaimed artist for pornography.
On a website entitled "Ai Wei Wei Fans' Nudity", supporters of the artist have stripped off in defiance to the Chinese government, saying that "Nudity is not Pornography."
Aliaa Magda Elmahdy: The Egytian Nude Blog Photos That Shocked the Arab World
Nudity has also been a recurring theme of the Occupy Wall Street protests in America, and is a tool often used by activist groups such as FEMEN in order to draw attention to issues such as misogyny and animal rights abuses.
But it is not just about baring all. Nude activism is powerful because it signifies that the person in question is taking complete control of their body and the way it is used or perceived by others.
It is a cry for help from those who feel they have no way of making themselves heard but to use the physical presence of their own flesh and blood.
A similar philosophy may be behind the recent spate of self-immolations in Chinese-controlled Tibet. Although a gruesome and chilling act, the principle of self-ownership and defiance of authority remains the same. Indeed, self-immolation as a form of political protest may just be the final culmination of a form of activism which sees the individual take total responsibility for their self and their body.