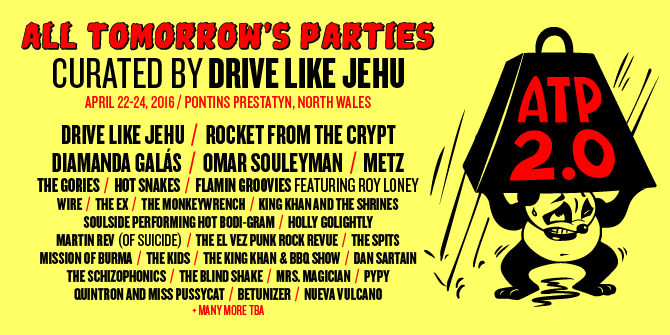 The organisers of All Tomorrow's Parties (ATP) have been forced to deny rumours that its two upcoming events have not been cancelled following a "miscommunication" with Pontins. The next two ATP events, curated by comedian Stewart Lee and American post-hardcore act Drive like Jehu, are due to be held on in April.
However, there was confusion whether the events had been cancelled after a screengrab appeared on social media from the Pontins holiday camp in Prestatyn saying that "unfortunately, the organiser has cancelled the event, the only thing that is happening now is a standard family break".
This would not be the first time ATP has pulled one of their festivals, following the closure of the Jabberwocky event in 2014 with just three days' notice.
The festival organisers have said that the upcoming festivals, due to feature performances from The Fall, Sleaford Mods and Rocket form the Crypt, will still go ahead. They wrote on Twitter: "These events have not been cancelled, we'll endeavour to keep you updated."
"We have just spoken to Pontins and we're currently resolving this miscommunication. Our events are going ahead as planned," they added. "You are currently unable to book any nights at the Pontins resort on the days ATP is due to take place."
IB Times UK has contacted Pontins for comment.