Crystal Palace manager Sam Allardyce insists he will play the strongest team possible against Manchester United on Sunday (21 May) but warned his players that they still face a tough task against a potentially much-changed Red Devils eleven.
Jose Mourinho is primed to rest a host of key first-team players against Palace, with the Europa League final on the horizon. He has regularly criticised the powers that be for his side's hectic schedule. The Portuguese may see fit to blood more youngsters, but Allardyce, who has a number of injury problems to deal with himself, does not think his squad will take United's starlets lightly – and believes the Eagles will be intent on delivering a strong performance at Old Trafford.
"We're gonna play the last game with the fittest team we've got," the Crystal Palace boss said in his press conference. "There'll be no Andros Townsend, he has a problem with his Achilles, while Yohan Cabaye is feeling his foot. James Tomkins is OK.
"There will be changes but my team want to play at Old Trafford, they want to finish the season at one of the best venues and whether Jose plays a weakened team it will still be tough, the young Manchester United stars are very talented. There will be changes but the players are looking to perform on one of the biggest stages in football."
Allardyce warned Crystal Palace will offer Mourinho no mercy on Sunday, but the one-time England manager showed sympathy towards his opponent as he attempts to drag his fatigued side to Europa League glory. The Crystal Palace boss says the League Cup winners have not received any help from the Premier League in their quest for more silverware and thinks other countries would have done more to aid Mourinho's men.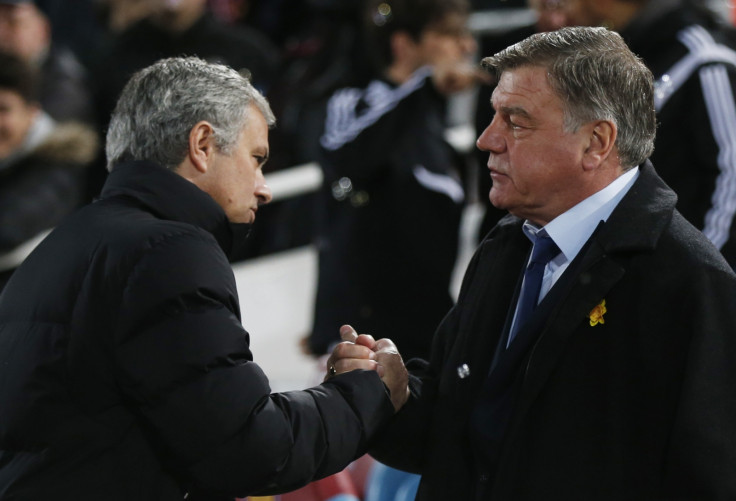 "It's a great shame that we are not like other countries who will bend over fixture-wise to help teams win European competitions," Allardyce added. "We've moaned about not winning the Champions League and Europa League, but when you look at Manchester United's fixture list it's a tremendous effort.
"They've received no help from the Premier League, that wouldn't happen abroad. Because there is nothing on our fixture, we're not going to influence anything. Having played 64 games, the rest period between now and playing in that game is massive."