Antoine Griezmann looks ready to stay at Atletico Madrid for another season but revealed that his agent is set to hold talks with the club to discuss his future at the Vicente Calderon. Manchester United, Barcelona and even Real Madrid have been linked with his services in recent months but the France international says that he is very "happy" with Los Colchoneros and with Diego Simeone.
The 26-year-old forward has been reportedly identified as the next marquee signing of Manchester United boss Jose Mourinho ahead of the coming summer transfer window after having scored 26 goals for Atletico Madrid during the current campaign.
Reports in Spain have been claiming that both Barcelona and Real Madrid are also monitoring his situation but last month Manchester Evening News reported that Manchester United are ready to meet his €100m (£85.9m, $111.4m) release clause to win the race – with sources close to Griezmann believing a deal is on the verge of completion.
However, questioned by Cadena Ser as to whether he sees himself at Atletico Madrid for the long term, Griezmann said: "Yes, I am very comfortable here and now [Atletico Madrid CEO] Miguel Angel Gil [Marin] has to speak with my agent and we will see what we can do but I don't see beyond the next game.
"I continue at Atletico because I am happy. If I am happy in my personal life I will be happy in the profession. I love [coach Diego] Simeone and I love my mates. "
Griezmann refused to detail whether the talks between his agent and the Atletico Madrid CEO will be about a potential new deal deal – but suggested that he wants assurances that Simeone's side will invest in new signings to keep fighting for the titles.
"I want titles, it's what I want and what I lack. Not individual titles but titles with the team. We want to improve and we are doing it with el Cholo [Simeone] and the rest of my teammates," Griezmann said while encouraging Atletico to make a move for Paris Saint Germain striker Edinson Cavani.
"I love Cavani. He has our style. He is Uruguayan and he is going to give everything for each ball. It would be a top signing [for Atletico]. But we will see what can happen."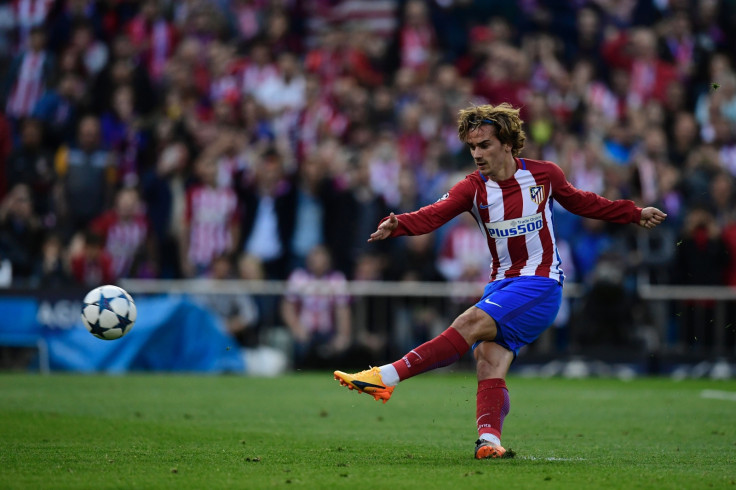 Last year, Griezmann's future was already under scrutiny after Simeone suggested that he could leave following the defeat to Real Madrid in the Champions League final. However, the France international decided instead to sign a new deal with until 2021, setting his release clause at €100m.
"My future is not linked to Cholo. I don't think that if he leaves, I will go. It's true that last year I called him before signing a new deal because I wanted to continue working with him. The club needs it and I saw that I needed it too."