Amanda Knox Acquittal: Prosecutors Seek to Reinstate Conviction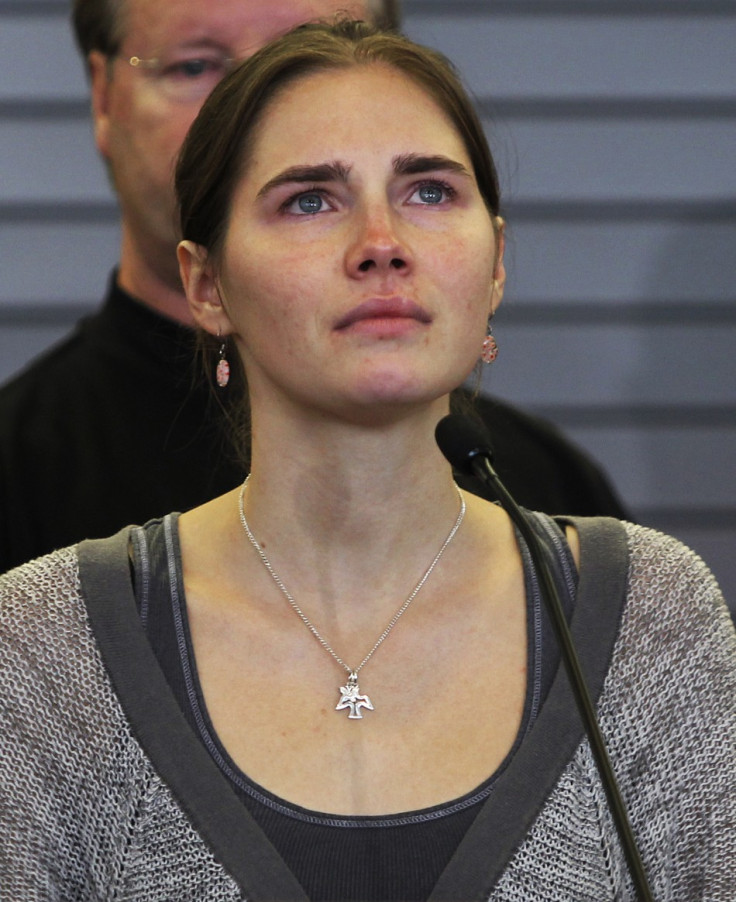 Italian prosecutors and lawyers of British student Meredith Kercher are formally petitioning Italy's Supreme Court today to overturn the appeals acquittal of Amanda Knox and Raffaele Sollecito.
Perugia prosecutors filed the 112-page appeal on Tuesday, more than four months after an appeals court in Perugia threw out the convictions of Knox and Raffaele Sollecito.
The two were convicted in a lower court of murdering Knox's roommate Meredith Kercher as sex-fueled attack. The appeals court said the evidence did not hold up.
The high court is expected to issue its decision toward the end of the year according to Sollecito's lawyer.
Italian prosecutors, in association with lawyers representing the family of British student Meredith Kercher, have formally petitioned the Italian Supreme Court, on Tuesday, to overturn the acquittal of Amanda Knox and Raffaele Sollecito.
Knox and Sollecito were originally accused of the murder of Kercher, in what was believed to be a drug-fuelled sexual orgy gone bad, in the Italian town of Perugia. Knox and Kercher were roommates.
After a protracted trial, a court in Perugia found both Knox and her former boyfriend, Sollecito, not guilty of the charges against them and they were released. That crucial court filing marked the final and critical phase of one of Europe's longest-running high-profile murder trial sagas.
Now, however, a report from The Week states the trial could be re-opened.
"We are petitioning against the decision of the Court of Appeals of Perugia and are optimistic it will be admitted to the Court of Cassation for review," said the Kercher family lawyer Francesco Maresca in Florence.
The document, which is more than 100 pages long, focuses on ten points of law. However, it primarily addresses the possible misapplication of the idea of "reasonable doubt" and the controversial decision by the appeals court to allow an independent review of only two contested pieces of forensic evidence.
Meanwhile, according to The Week's report, the next step is for the Court of cassation to decide on considering the case. If they do decide to do so, the process of a new appeals trial will be triggered. If they decide not to, however, then the current acquittal stands.
© Copyright IBTimes 2023. All rights reserved.