This image of the fearsome poison fangs of a centipede, magnified so that we can see every hair and battle scar, is one of the finalists in the annual Nikon Small World competition. Now in its 42<sup>nd year, the contest recognises excellence in photography taken under a microscope.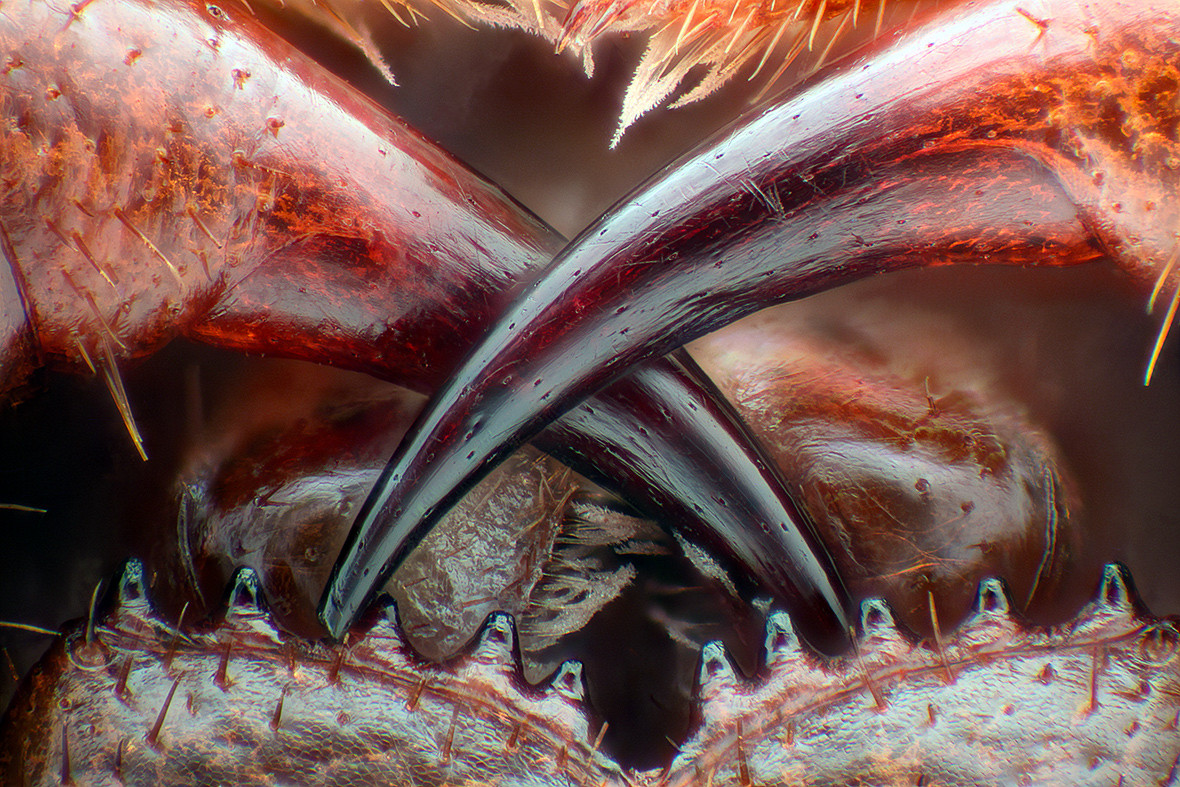 More than 2,000 photomicrography images from all over the world were entered into this year's competition. The judges have evaluated them on originality, informational content, technical proficiency and visual impact, and have narrowed the field down to 95 finalists.
Many of the images reveal the hidden beauty that can be found in the most unlikely of places – such as this picture of delicate fungi growing on cow dung.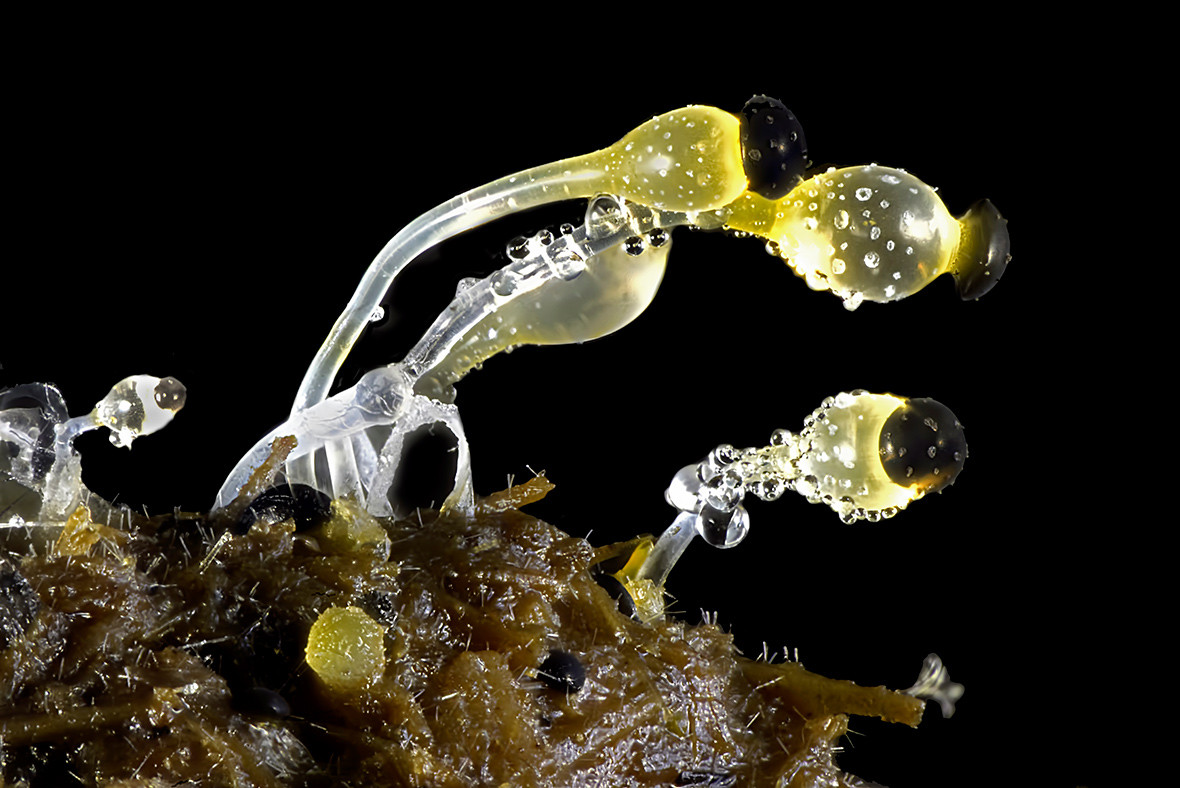 This year, the public will select the winner of the Popular Vote category. You have until 25 October to choose your favourite image.
We've published 20 of our favourites in this gallery. You can see the other 75 finalists and vote for your winner at the Nikon Small World site.