An incredible close-up image of dandelion pollen grains on a honey bee's eye has won the Nikon Small World 2015 photomicography competition. Ralph Grimm, an Australian high-school teacher and self-taught photomicrographer, says that as a former beekeeper, the subject matter is near and dear to his heart.
Colonies and bee populations continue to dwindle, and he hopes his image can serve as a voice for this rapidly disappearing insect that plays such a critical function in pollinating the world's crops. "In a way I feel as though this gives us a glimpse of the world through the eye of a bee," the Nikon competition winner said. "It's a subject of great sculptural beauty, but also a warning – that we should stay connected to our planet, listen to the little creatures like bees, and find a way to protect the earth that we all call home."
Judges were particularly impressed by the technique Grimm employed to capture this image stack, which included over four hours of careful work to mount the eye, set the focus increments, properly illuminate the eye and avoid peripheral smudging during the stacking process. The resulting image is a testament to Grimm's painstaking efforts.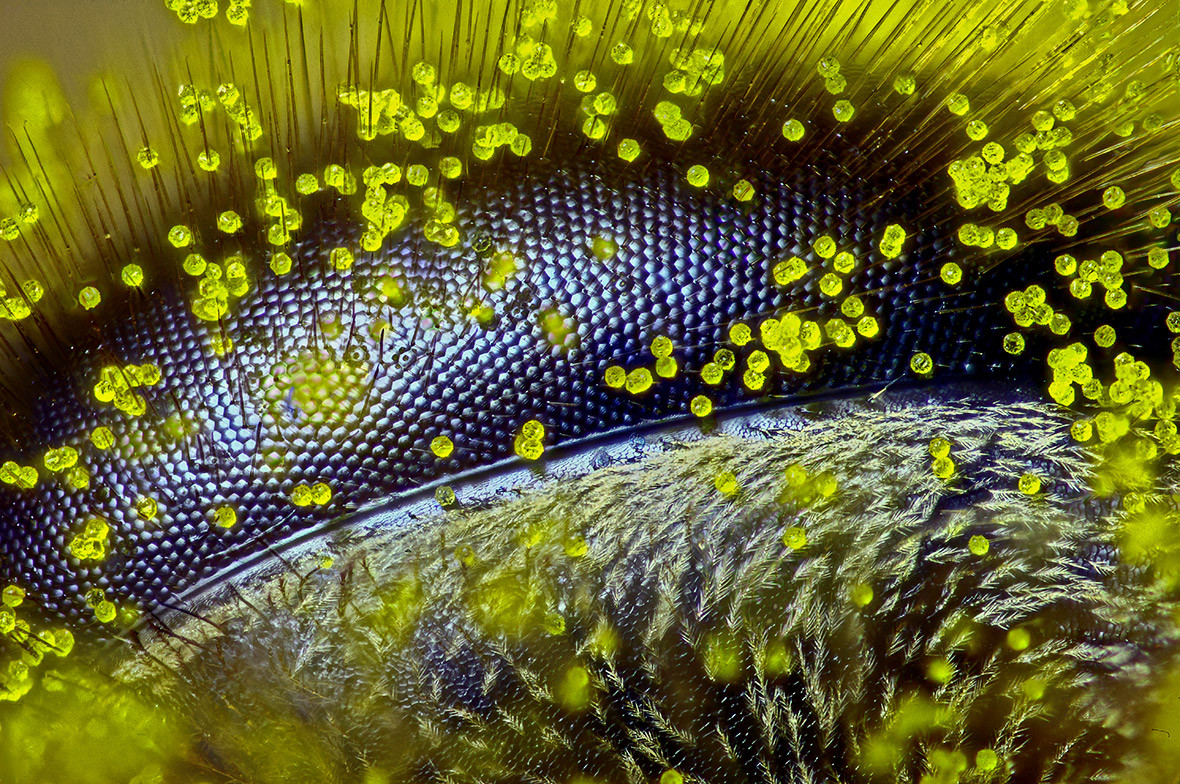 Grimm now joins the ranks of 37 other photomicrographers, artists and scientists from all over the world who have taken the top prize. "Each year we are blown away by the incredible quality and quantity of microscopic images submitted from all over the world, from scientists, artists, and photomicrographers of all levels and backgrounds. This year was certainly no exception," said Eric Flem, communications manager, Nikon Instruments. "Judges had their work cut out for them in narrowing down from such a rich pool of applicants, and we are so pleased with the results."
Kristen Earle, who has just completed a PhD in microbiology and immunology at Stanford, was placed second with her image of a mouse colon that has been colonised by human gut microbiota.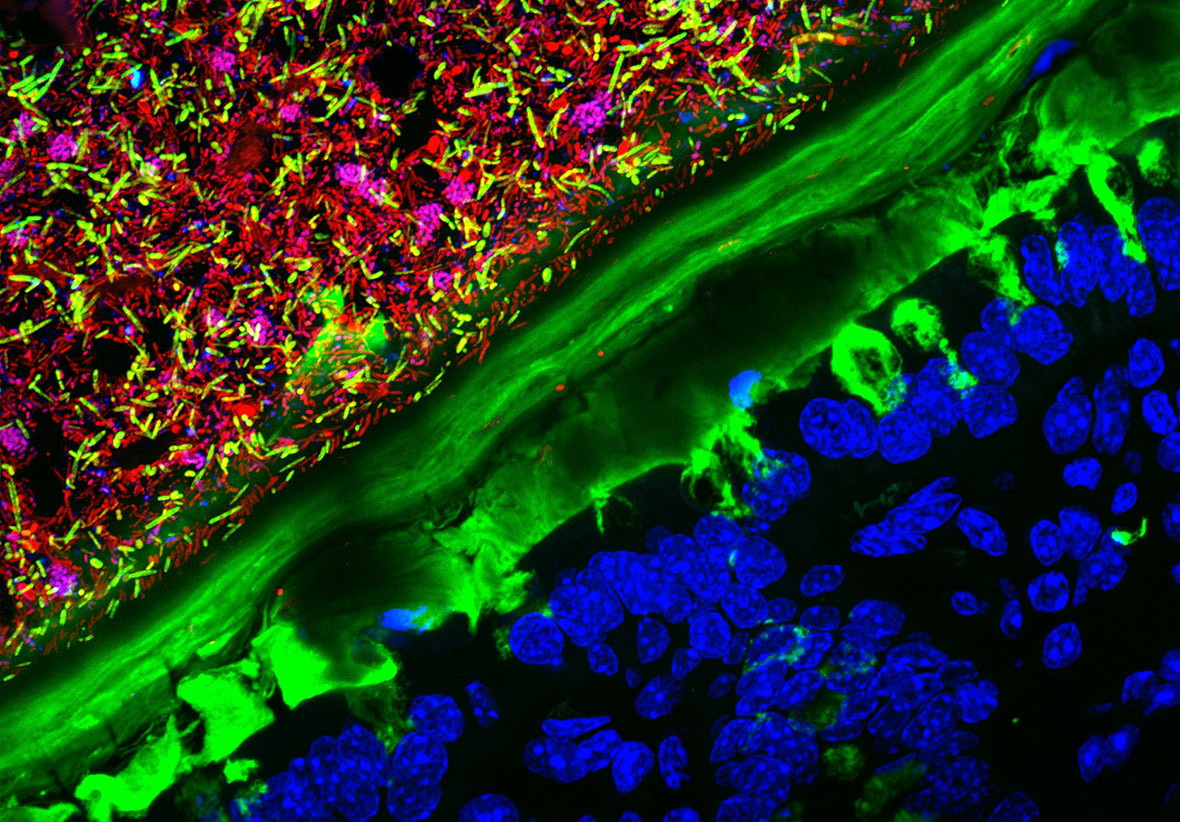 Third place went to Dr Igor Siwanowicz and his image of an entrance to the trap (or bladder) of Humped Bladderwort (Urticulatia gibba), a carnivorous freshwater plant. The bladderwort's trap is one of the most – if not the most – sophisticated plant organs in existence. Several elements of the bladder's construction are visible in the image, giving some insight into working of this tiny – only 1.5mm long – but elaborate suction trap.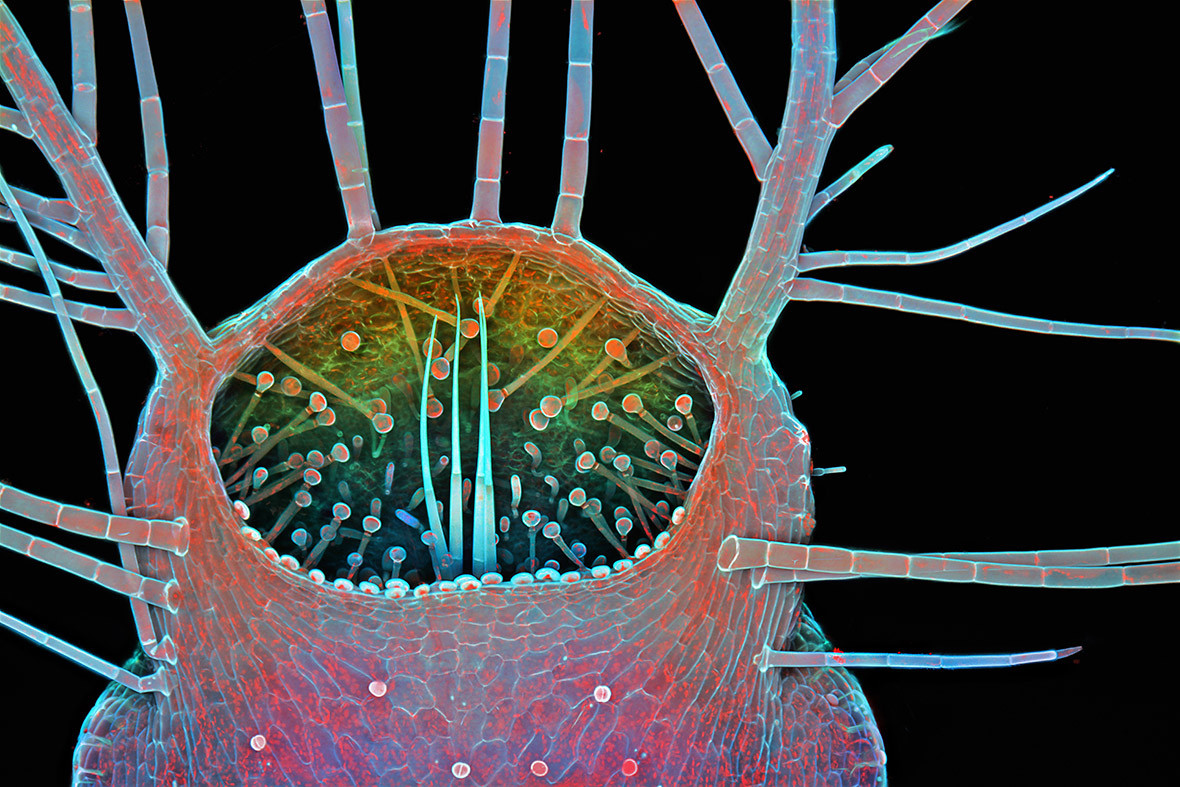 Now in its 41st year, Nikon Small World is widely regarded as the leading forum to recognise proficiency and excellence of photography taken under the microscope. To select the winners, competition judges analysed entries from all over the world covering subjects ranging from chemical compounds to up-close-and-personal looks at biological specimens. With more than 2,000 submissions spanning 83 countries, the 2015 Small World competition was tough. Entries had to display not only artistic quality but exceptional scientific technique. IBTimesUK presents the rest of the judges' top 20 ranked images.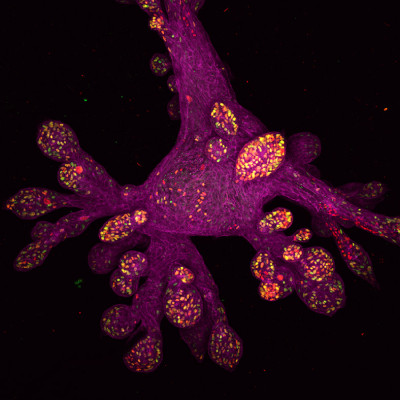 Top images from the 2015 Nikon Small World Competition will be exhibited in a full-colour calendar and through a US national museum tour. For additional information, please visit Nikon's website or follow @NikonSmallWorld on Twitter or Facebook.