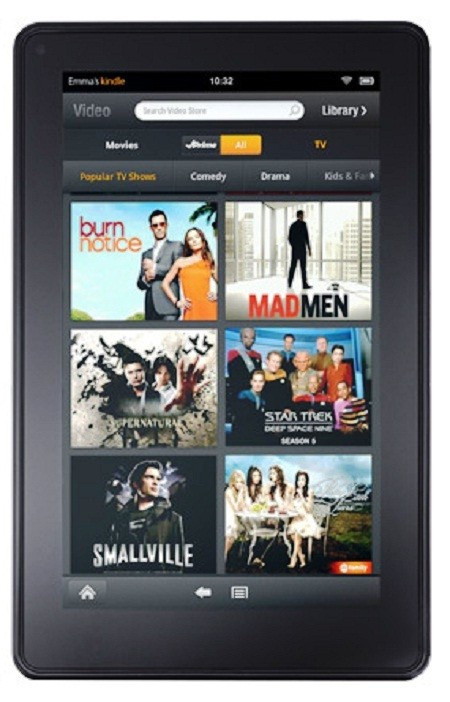 Amazon may be releasing a second, larger Kindle Fire tablet to rival the Samsung Galaxy 10.1 and iPad 2, industry sources claim.
The Kindle Fire was released in the U.S. earlier this month and features a 7-inch touchscreen, Android operating system, access to the vast Amazon multimedia library and a bargain-basement $199 price tag.
DigiTimes reports that: "Amazon is developing 8.9- and 10.1-inch next-generation Kindle Fire models and has selected an 9.8-inch model for launch by the end of the second quarter of 2012 due to LG Display's and Samsung Electronics' promotion of 8.9-inch panels..."
While not intended as a direct competitor for the iPad 2 - which is more than twice as expensive - the Kindle Fire has sold in high numbers, and a larger model added to the range should see Amazon become a major player in the booming tablet market.
The website believes that Foxconn - which is the same Chinese manufacturer Apple use for the iPhone and iPad - will begin production of an 8.9-inch Kindle Fire model in the second quarter of 2012.
A mid-2012 release for new Kindles Fires could possibly coincide with an international release of the tablet, which is currently only available in the U.S. despite Amazon selling the basic Kindle eBook reader in the U.K for a couple of years.
It was revealed over the weekend that Amazon sells the Kindle Fire at a loss and instead relies on users to buy content from the website's vast multimedia catalogue to make money.