Amazon will be holding a press conference on 6 September, where the company is expected to announce a new range of Kindle ebook readers ahead of the Christmas shopping season.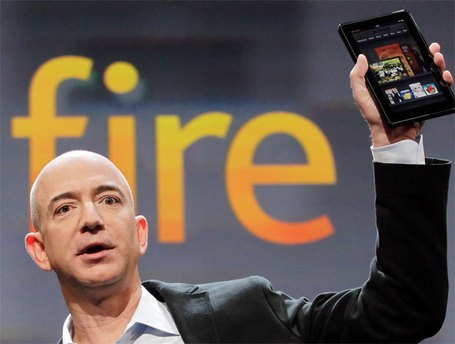 Taking place in an airport hanger in Santa Monica, California, the event invitation reads simply: "Please join us for an Amazon Press Conference." No cryptic clues from Amazon, then.
Of course, the company hasn't said what the event will be about, but we'd put good money on it being a new range of Kindles, possibly lead by an update to the Fire tablet, which has proven hugely popular since it went on sale late last year.
From a UK perspective we'll be excited to hear if the Fire will finally be coming to our shores, as it has only been sold in America since it was launched ten months ago.
The original Kindle ebook reader never came to the UK, and instead we got the smaller and more refined second generation, so we're thinking Amazon will do the same here for the Fire.
If it does come to the UK, then it will face tough competition from the similarly sized Google Nexus 7 Tablet, which launched here just last month - and who knows, that iPad mini everyone is talking about could arrive in time for Christmas too, with a price below £200.
While a 7in Kindle Fire 2 is expected, we might also see a 10in version to compete against the full-size iPad, with reports earlier this summer suggesting a larger Fire was in the works, with a front-facing camera, microUSB port and HDMI-out.
We won't know anything for sure until Amazon tells us on 6 September, but for now all signs are pointing towards an all-out war in the 7in tablet market, just in time for Christmas.