Amazon is set to introduce its iPad-rivalling tablet, tipped to be called Kindle Fire at a media event in New York today.
The Kindle Fire is expected to undercut Apple's $499 (£399) iPad and come in at the $250-$350 price point where tablets have so far failed to succeed.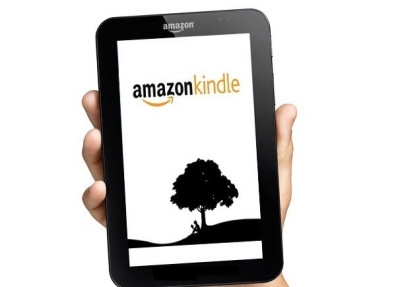 Technology site TechCrunch believe that the Kindle Fire will be a seven inch touchscreen tablet - an inch bigger than the Kindle ebook reader -run the Android mobile operating system and be available to buy from November.
The site claims that the Kindle Fire will be Wi-Fi only and not offer 3G connectivity; the original iPad only offered Wi-Fi initially, and the BlackBerry PlayBook does not yet have 3G either, so Amazon would be expected to bring 3G to the Kindle Fire in a later upgrade.
Ryan Block of gadget blog GDGT.com has posted a comprehensive back story to the Kindle Fire's development and its similarities to the BlackBerry PlayBook. He doesn't name his sources, but states that production of the PlayBook was outsourced to a company - Quanta - who has since been approached by Amazon.
"...Quanta, which helped them [Amazon] "shortcut" the development process by using the PlayBook as their hardware template. Of course, it's never quite that simple, and as I'm told Amazon ran into trouble, and eventually sacrifices were made (like using a slower processor)," Block says on GTGD.com.
Block believes that sacrifices were made to get a tablet on sale in time for the 2011 holiday season, and that the first Kindle Fire will be a 'stopgap', presumably in anticipation of a better, more rounded tablet to be launched next year.
The co-founder of GDGT adds that this act of sacrificing is not uncommon: "...sometimes you have to do whatever it takes to get in the game. You may remember how crappy the original Kindle was compared to later models!"
Due to the lower price point, the Kindle Fire is not expected to be a direct rival to the Apple iPad, but the Amazon tablet may well find a separate sector for itself and appeal to consumers who want a tablet, but can't justify the more expensive iPad.
Finally, the Kindle ebook reader is not expected to be replaced or changed in any way following the announcement today, as it serves a different and far more specific purpose than a Jack-of-all-trades tablet.
Amazon is making an announcement in New York today at 3pm GMT.